2300 Placida Road, Englewood, FL 34224

The Bass Biological Laboratory and Zoological Research Supply Facility Company was established on this site c. 1931 by John Foster Bass, Jr. (1897-1939) and his wife Else Bass (1898-1973). As the first full-time marine station on the Florida mainland, the laboratory's mission was to promote scientific marine exploration in southwest Florida. The lab contributed to science education by providing fellowships to eminent naturalists, biologists and zoologists, who identified at least 470 marine and terrestrial animals. Although the Bass family maintained the property until the mid-1980s, the Bass Lab ceased operations in 1944.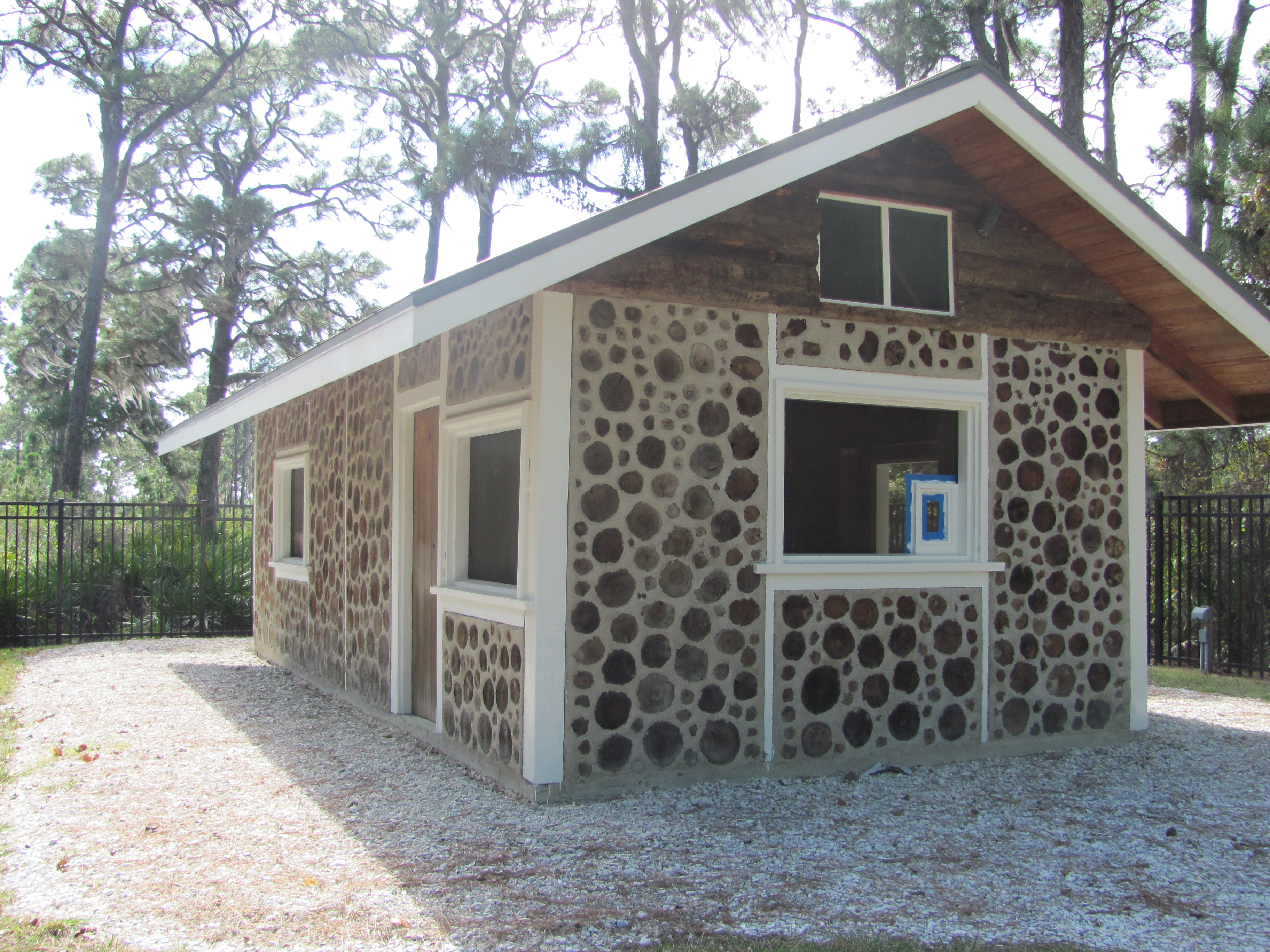 The Bass complex included laboratories, a workshop, a house for internationally distinguished scientists, a water tower, a windmill, a boathouse and a series of log cabins set among saw palmettos and slash pines. The first and smallest cabin, the "Cookie House," served as the lab and office of John Bass. It utilized a building technique popular in Wisconsin, but extremely rare in Florida, called "stovewood" construction. This style used cross-section cuts of wood that resembled cookies when mounted in mortar. The cabin was moved from this site to the Cedar Point Environmental Park in 2006.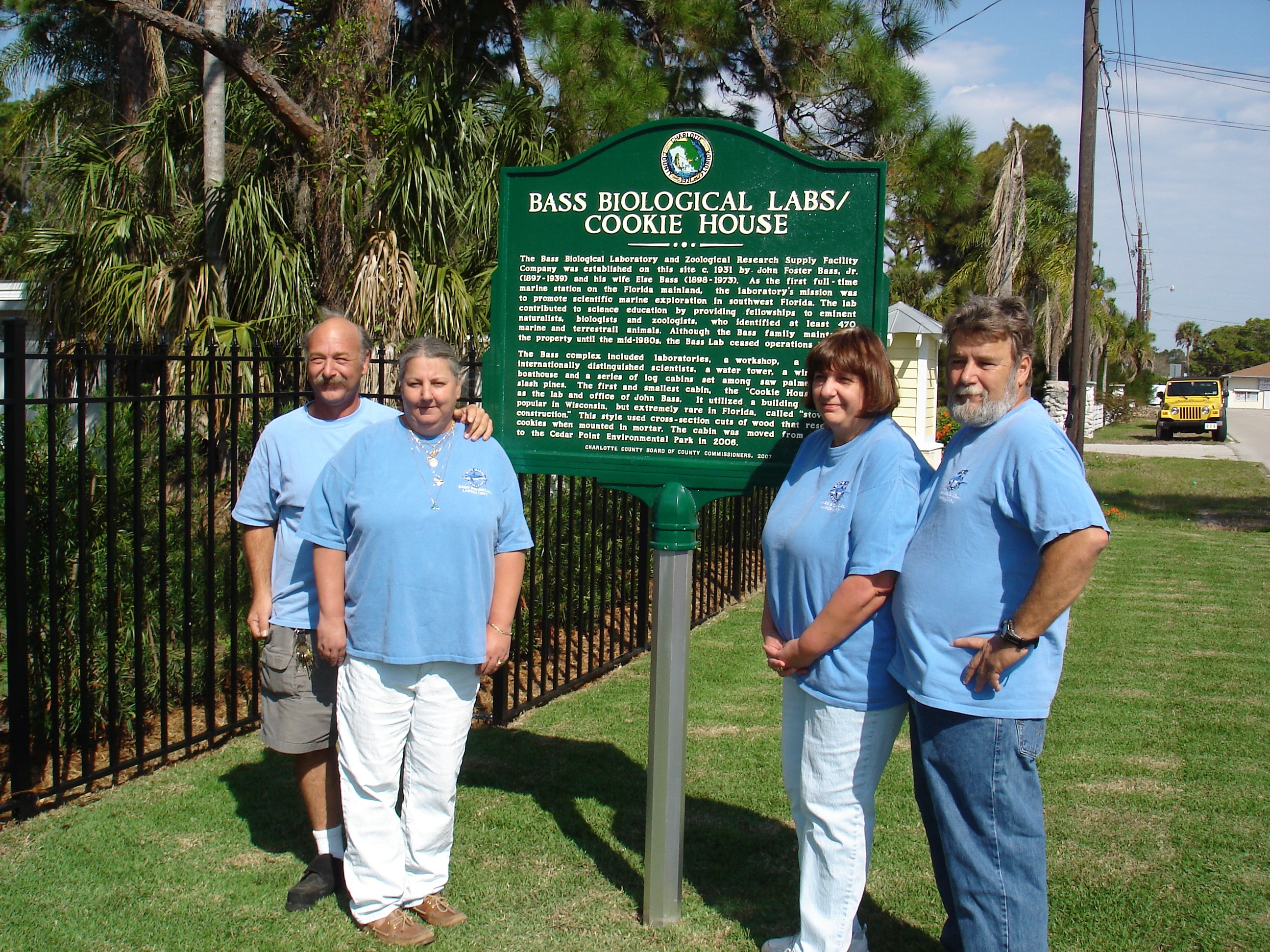 Charlotte County Historical Marker: Application approved by Historical Advisory Committee on April 11, 2007. Dedication ceremony held on February 20, 2008, near the original site New Point Comfort Road. Marker and dedication sponsored by Waterford NPC, LLC.​