118 West Olympia Avenue, Punta Gorda, FL 33950
Charlotte County was created in 1921, after citizens had pushed for 34 years to divide DeSoto County, and Punta Gorda was the new county seat. After meeting in rented quarters, the Board of County Commissioners voted in 1927 to plan a new building and purchased two downtown lots from George Brown (1868 -1951), an African-American businessman, for $25,000.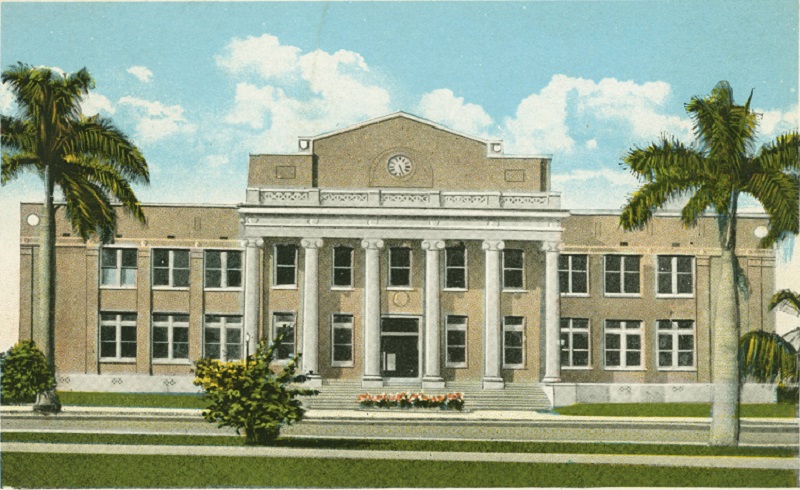 The Charlotte County Courthouse, a Neo-Classical structure with Greek and Roman influences, was designed by architects Leitner and Henson of St. Petersburg, Florida. Large pediments and columns create a grandiose façade with a parapet roof. Original plans were changed to provide a second floor jail and living quarters for the jailer and his family. Costs totaled $200,000. The building was dedicated on March 20, 1928.
Expanded in the 1960s and 1980s to accommodate the changing needs of Charlotte County residents, the Courthouse served as the center of civic and community life for 71 years until the Justice Center opened in 1999. The modern additions were removed and later the Courthouse was closed, until the Board of County Commissioners voted in 2005 to revitalize the structure, restore the façade to its 1928 appearance and rehabilitate the interior, preserving this important historical landmark for public use.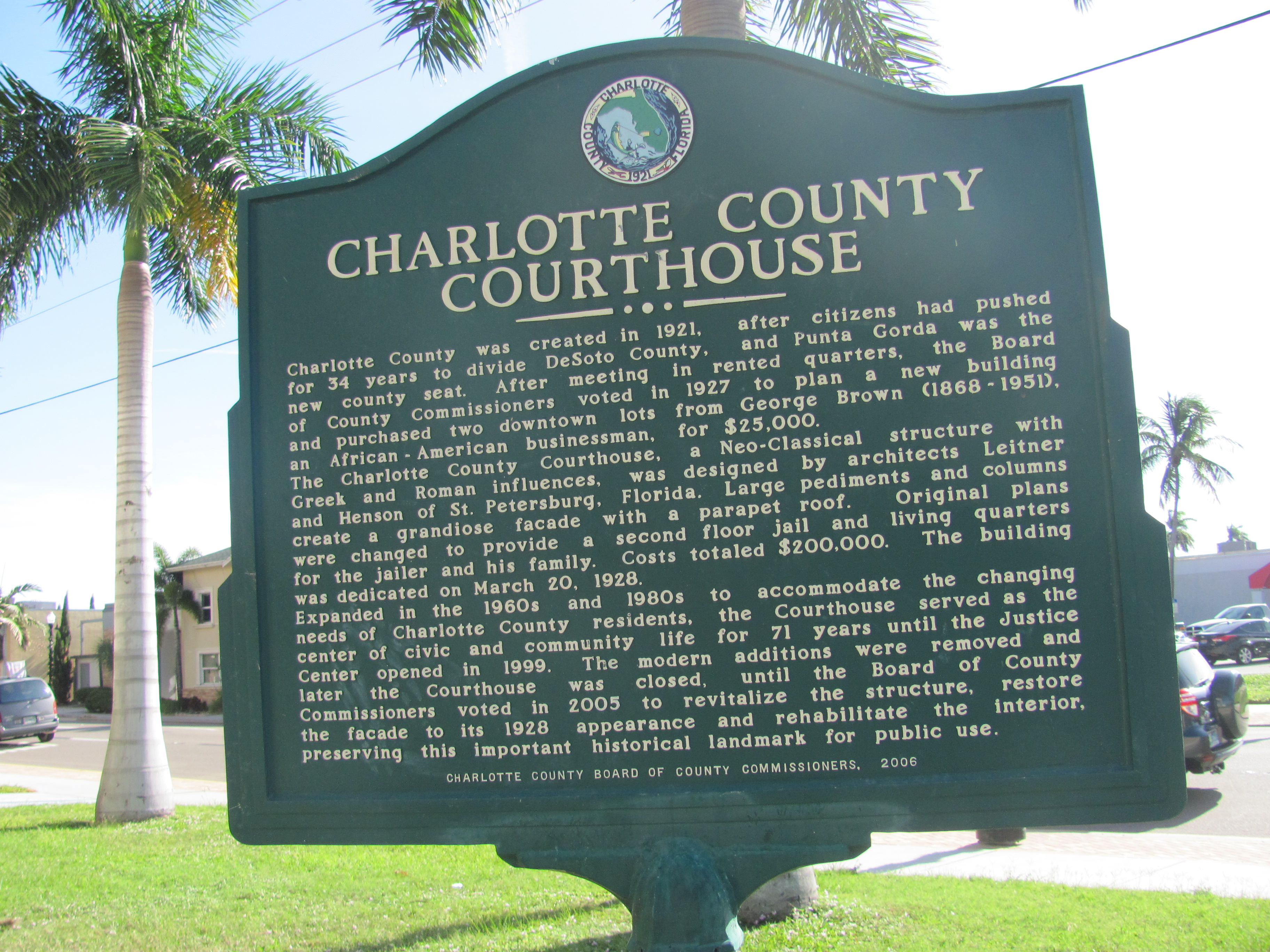 Charlotte County Historical Marker: Application approved by Historical Advisory Committee on February 8, 2006, then by Charlotte County Board of County Commissioners on April 11, 2006. Dedication ceremony held on Wednesday, July 5, 2006. Marker sponsored by Jane Brenner.​