300 West Retta Esplanade, Punta Gorda, FL 33950

On June 22, 1876, James A. Lockhart and his wife Josephine chose this location to build their new home, which was described as the lowest location in the area, near the only pine trees on the clearing and adjacent to a shell mound. The couple camped on this site while erecting their home, and Lockhart dug a well, finding excellent water where two previous settlers had found only salt water. On July 28, the schooner Santa Maria arrived with their personal belongings and the Lockharts occupied the structure. They planted a vegetable garden and lemon, lime and orange trees, and also raised pigs, goats and chickens. The October 20th hurricane brought torrential rain and the Lockharts found their home standing in two feet of water. They rode out the storm with three alligator hunters who sought refuge with 13 recent kills. Fish were plentiful, especially mullet and tarpon. Alligators, bears, panthers and deer populated the area. Mail came by schooner from Key West.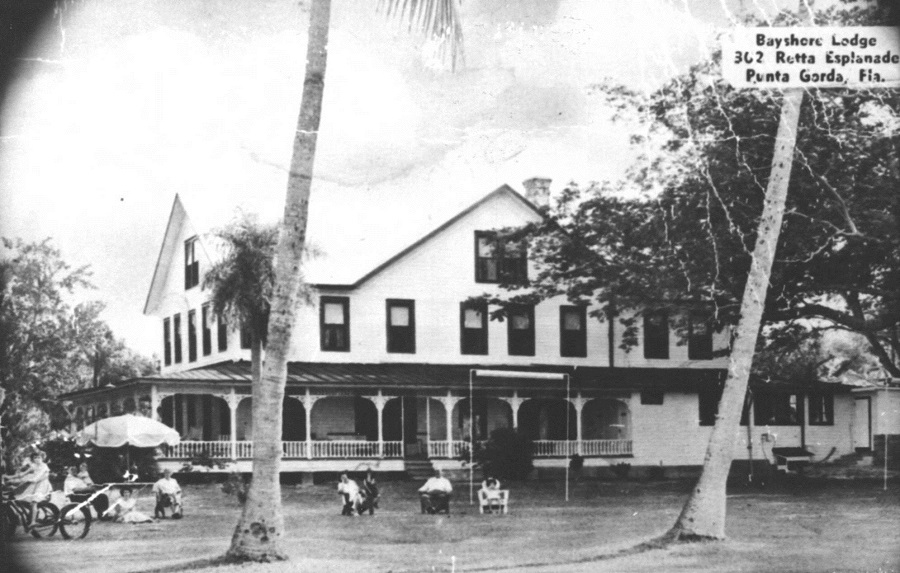 Approximately two years later Lockhart sold his claim to James Madison Lanier, a hunter and trapper. The Lanier family lived there until 1883 when 30.8 acres were sold to Isaac Trabue, who bought additional land and platted the Town of Trabue on February 25, 1885. This land was incorporated as the City of Punta Gorda on December 7, 1887.
Charlotte County Historical Marker: Application approved by Historical Advisory Committee on June 13, 2007. Due to its proposed location within city limits, this historical marker application was reviewed and approved by the City of Punta Gorda on July 25, 2008. Dedication ceremony held at Gilchrist Park on June 17, 2009. Marker paid jointly by Charlotte County Historical Center, then a division of the Parks, Recreation and Cultural Resources Department in Charlotte County government, and by the City of Punta Gorda.​​