4051 Rowland Drive, Punta Gorda, FL 33980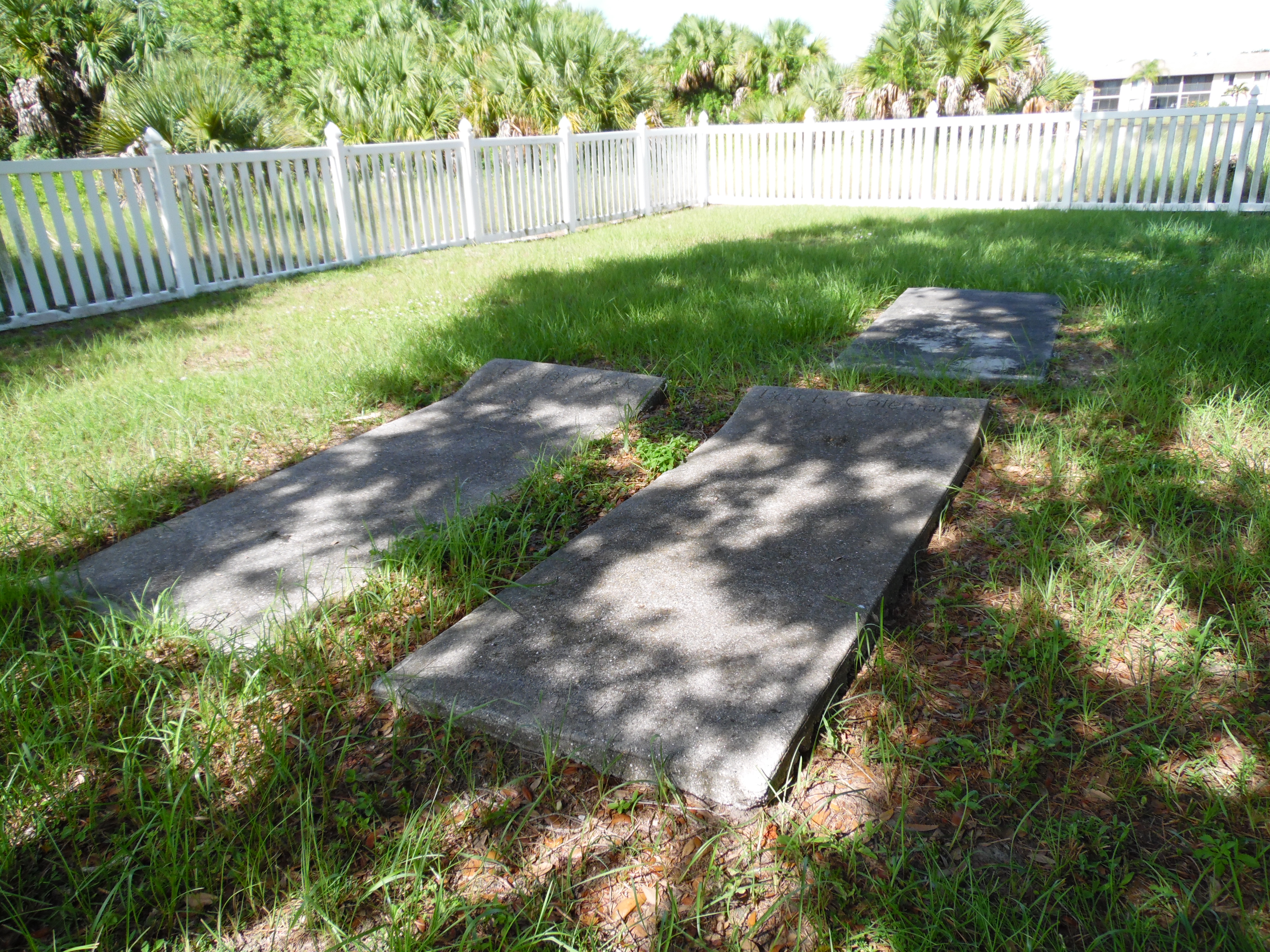 The Hickory Bluff Cemetery was established in the late 1800s, adjacent to land purchased on June 2, 1884 by July Roberts, an early African-American settler. Initial burials began following the Civil War when freed African-Americans settled in the area and engaged in farming and fishing. William Curry, an early white landowner added to the original plot and recorded a "colored cemetery" already in existence. Burial records prior to 1908 are undocumented; however, the last cemetery caretaker recorded fourteen known burials between the years 1908 and the final interment in 1947. The cemetery is now owned and maintained by Charlotte County.
The Hickory Bluff Cemetery History offers more research information on this landmark.​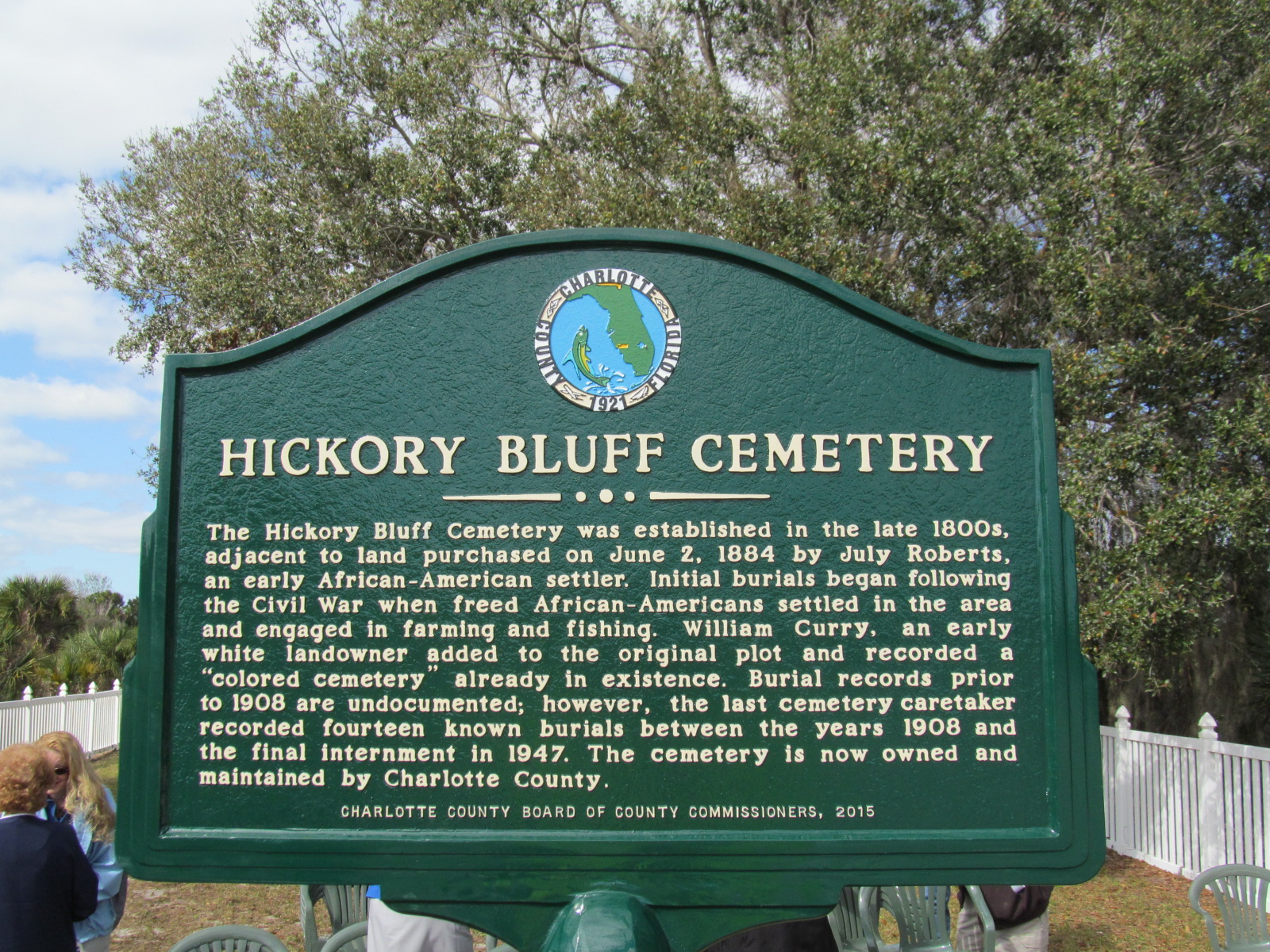 Charlotte County Historical Marker: Application approved by Historical Advisory Committee and by Charlotte County Board of County Commissioners. Dedication ceremony held on Thursday, February 25, 2016.
Hickory Bluff Cemetery is a historical site and is not available for burials. For more information on this cemetery, please visit Public Works' Cemeteries Page or call 941.575.3627 or 941.575.3600.