115 West Marion Avenue, Punta Gorda, FL 33950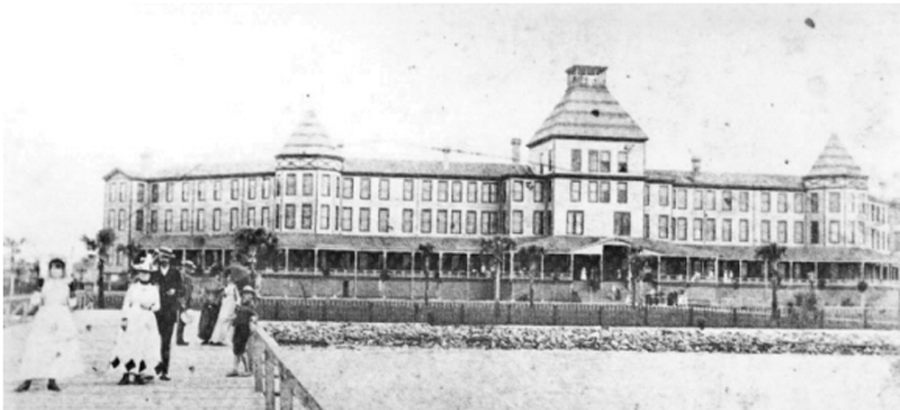 Hotel Punta Gorda, one of the first buildings of any kind constructed in Punta Gorda, opened in January 1888 and served over 3300 guests within its first season. The three story building contained 150 rooms, all with a view of the waters of Charlotte Harbor. The hotel, built in the Queen Anne style, included clapboard siding, multi-paned windows, round conical roofed towers and a hipped roof. Although located in a then remote part of Florida, the hotel had such modern conveniences as gas lighting, electric bells, steam heat and open fireplaces. Roses draped over the railings of the extensive veranda, and the grounds were landscaped with camphor trees and palms. The hotel attracted a clientele of wealthy and notable guests from around the world: Thomas Edison, John Wanamaker, W. K. Vanderbilt, the Samuel Colt family and others.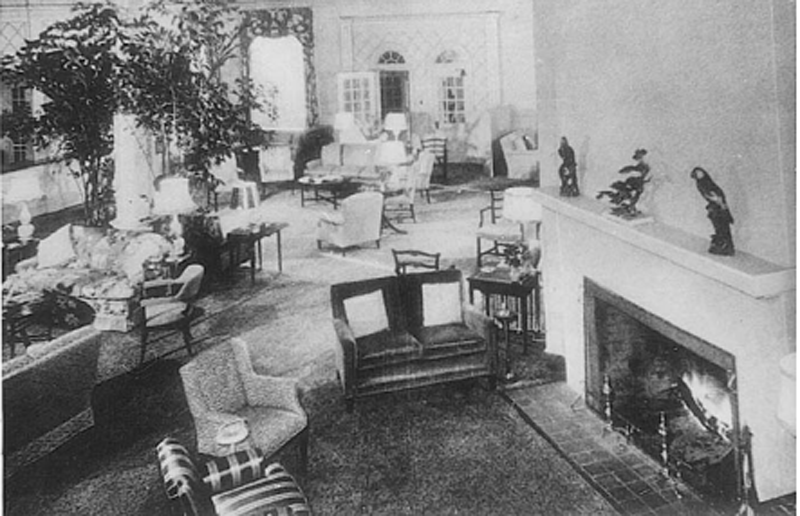 There was a period when the hotel declined, ownership changed and in 1924 was acquired by Barron Collier. He changed the name to the Hotel Charlotte Harbor, remodeled the hotel and expanded the grounds. He stuccoed the exterior, added a fourth floor ballroom and arches to the porch, giving the hotel elements of the Spanish Eclectic style. He added new tennis courts, a boat basin and a 176 by 80 foot swimming pool. The hotel flourished again with many famous guests, but after some hard times it was destroyed by fire in August 1959.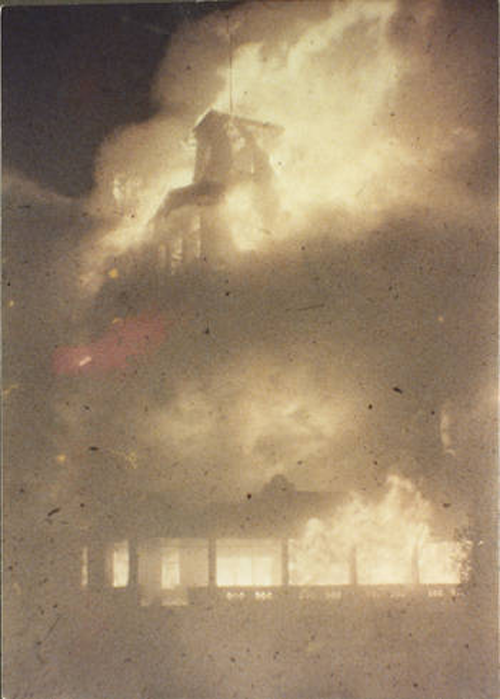 Charlotte County Historical Marker: Application approved by Historical Advisory Committee on February 14, 2007. Due to its proposed location within city limits, this historical marker application was reviewed and approved by the City of Punta Gorda on July 25, 2008. Dedication ceremony held on September 9, 2009, at West Marion Avenue. Marker paid jointly by Charlotte County Historical Center, then a division of the Parks, Recreation and Cultural Resources Department in Charlotte County government, and by the City of Punta Gorda.​