25537 Shore Drive, Punta Gorda, FL 33950
Frederick William Howard of Kinderhook, New York, first settled near this site in November 1873. After their marriage, Frederick and his wife Anna established residence here in January 1874, along with their two nephews. Frederick hired men and an ox team from Bartow to help clear the land and build a log cabin with a separate log kitchen. By April 1875, Frederick's brother Jarvis, wife Brenda, and their sons joined them to homestead contiguous land, remaining here until returning to New York in August 1877.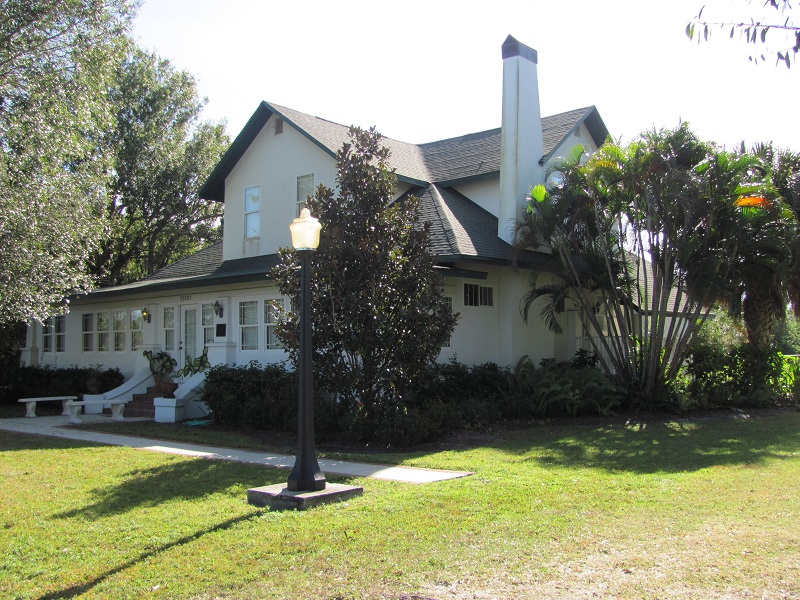 The Howard brothers, who were veterans of the Union Army, grew oranges and vegetables while homesteading their lands. Jarvis kept a journal during his residence which is a unique historical record of life in the Charlotte Harbor area in the 1870s. He noted the Seminoles passing in their dugouts on the Peace River, lack of medical care, irregular mail service, lack of regular news, changeable weather, fantastic fishing, local politics, millions of mosquitoes, and he described individual people who lived in the area.
After the arrival of the railroad in Punta Gorda, Frederick successfully proved his homestead claim and recorded his land as the Solana Plat on November 22, 1889. Howard then sold lots to individuals, many of whom were wealthy friends and family from New York. Over time the name Solana became "Solona" in the local vernacular.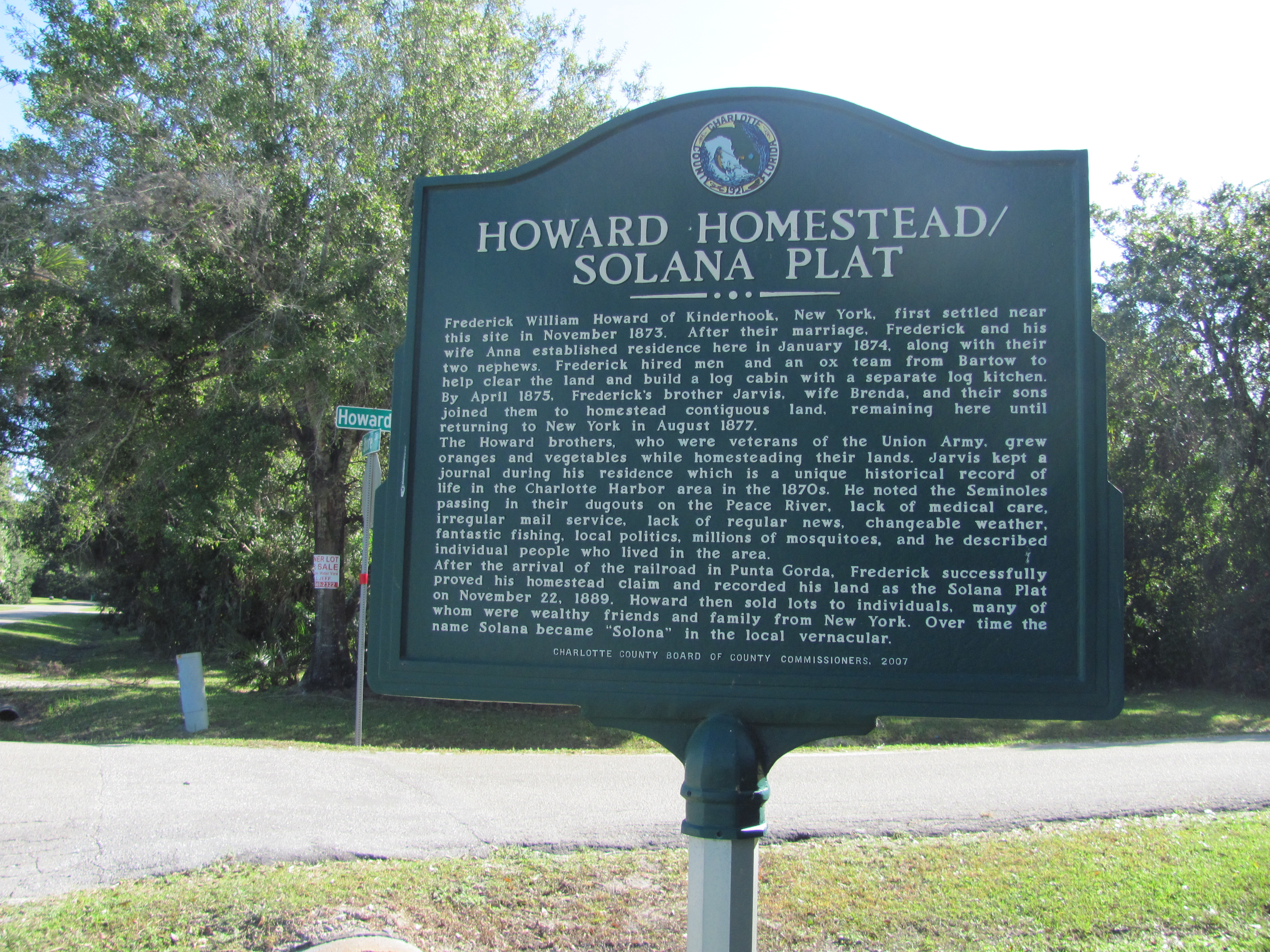 Charlotte County Historical Marker: Application approved by Historical Advisory Committee on March 14, 2007. Dedication ceremony held on October 17, 2007, sponsored by Robert "Bucky" McQueen. Marker paid by Charlotte County Historical Center, then a division of the Parks, Recreation and Cultural Resources Department in Charlotte County government.​