9500 Indian Spring Cemetery Road, Punta Gorda, FL 33950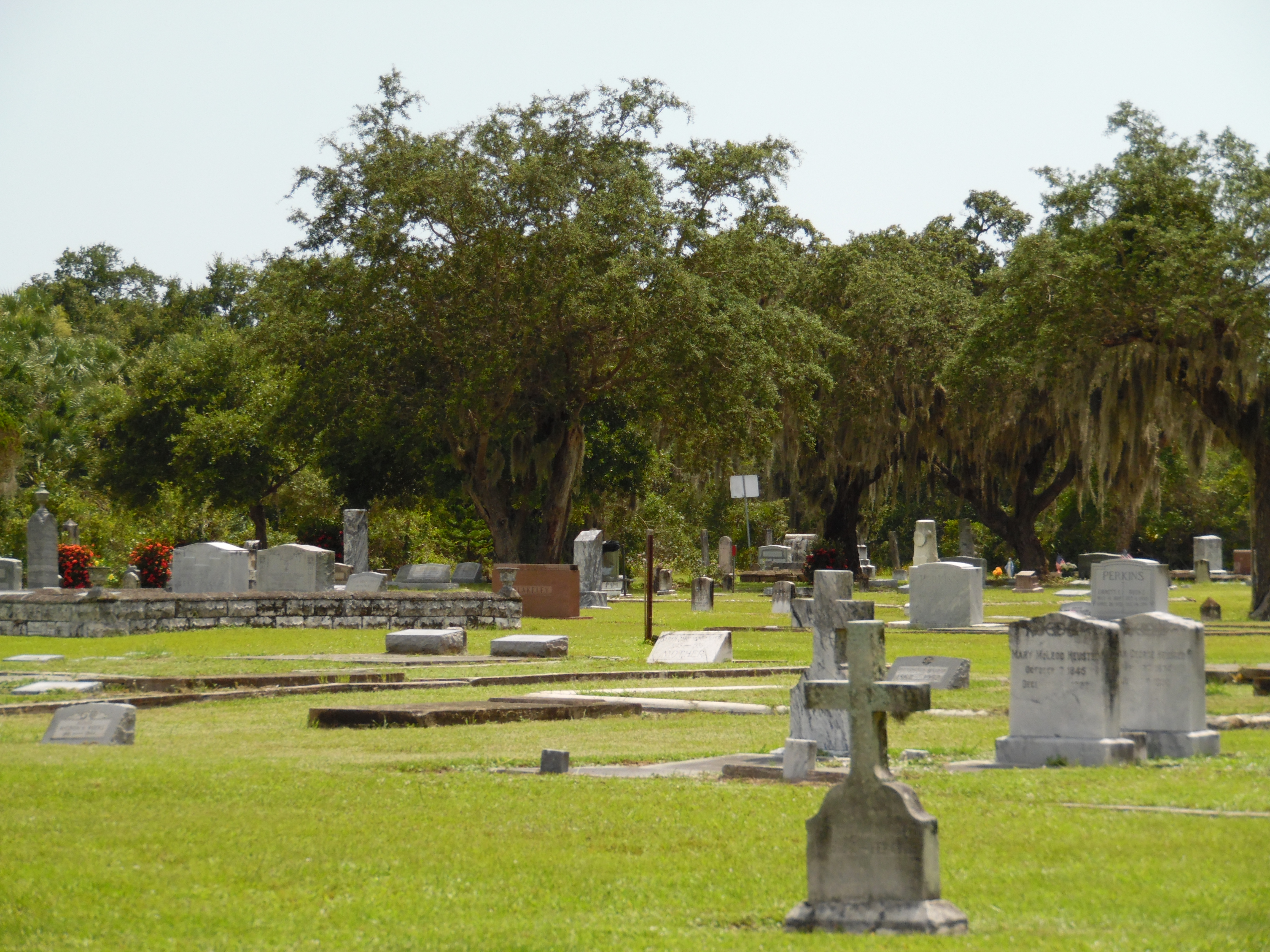 Indian Spring Cemetery, also called Indian Springs, was created in 1886 on land donated by James L. Sandlin (1858-1903), who settled on Alligator Creek in 1884. Additions were recorded in 1891, 1951, 1974 and 1975. The name 'Indian Spring' came from a small spring near the creek that was thought to have been used by native tribal dwellers. The 40-acre cemetery is the second known graveyard established in the Charlotte Harbor area and the first publicly-owned burial ground. Owned and maintained by Charlotte County since 1948, it contains over 2,500 verified interments, some unmarked, dating back to 1889.
James Sandlin was a young man who became a leading citizen of the newly-formed City of Punta Gorda. He is one of many Florida pioneers interred at Indian Spring. Albert Waller Gilchrist (1858-1926), the Florida Southern Railway surveyor who platted Indian Spring, went into politics and served as Governor of Florida from 1909 to 1913; Virginia Taylor Trabue (1832-1924), wife of Punta Gorda's founder; Joel Bean (1867-1943), founder of El Jobean, Florida's first circular city; and Sallie Jones (1895-1960), Florida's first female Superintendent of Schools, are also among the notables who rest here.
Charlotte County Historical Marker: Application approved by Historical Advisory Committee on December 10, 2008. Dedication ceremony held on October 7, 2009, at Indian Spring Cemetery Road. Marker cost paid by three sponsors: Kenneth R. Barber, Roberson Funeral Home & Crematory, Inc., and Jane Brenner.​
Interment Rights may be purchased at Indian Spring Cemetery for $950 per space. For more information on this cemetery, please visit Public Works Cemeteries Page or call 941.575.3600.