1018 Scott Avenue, Punta Gorda, FL 33982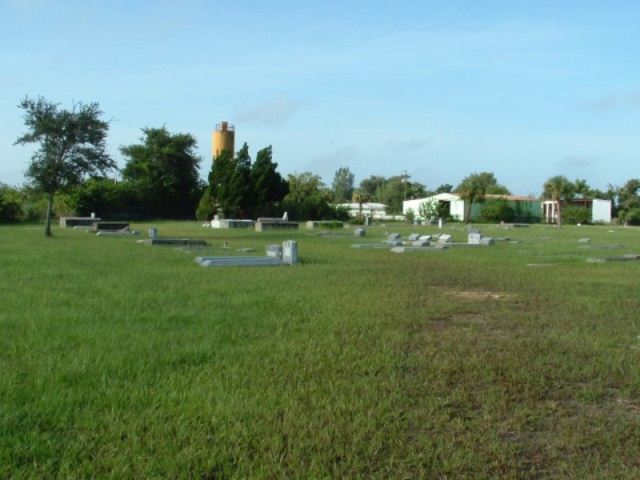 Lt. Carl Bailey Cemetery has served this area's African-American community as a final resting place for over 120 years. The cemetery was called the Cleveland Cemetery, established in the 1880s on land owned by New York investor W. Irving Scott. The Punta Gorda Colored Investment Company took over the cemetery's management in 1913 and Charlotte County assumed control in 1986.
Interred here are many of the area's original African-American pioneers including community patriarch Dan C. Smith (1869-1935); former delegate to the 1868 Florida Constitutional Convention and local merchant Owen B. Armstrong (1838-1914); and prominent businessman, landowner and one of Florida's first "equal opportunity" employers George Brown (1868-1951).
In 1957, the cemetery was renamed in honor of well-known hometown son Carl Bailey. First Lt. Bailey served as a U.S. Air Force jet fighter pilot flying combat missions during the Korean War. He was killed in a car accident while on leave and is buried here along with many of his family members. Today the cemetery remains active with over 400 known interments and is still available as a final resting place.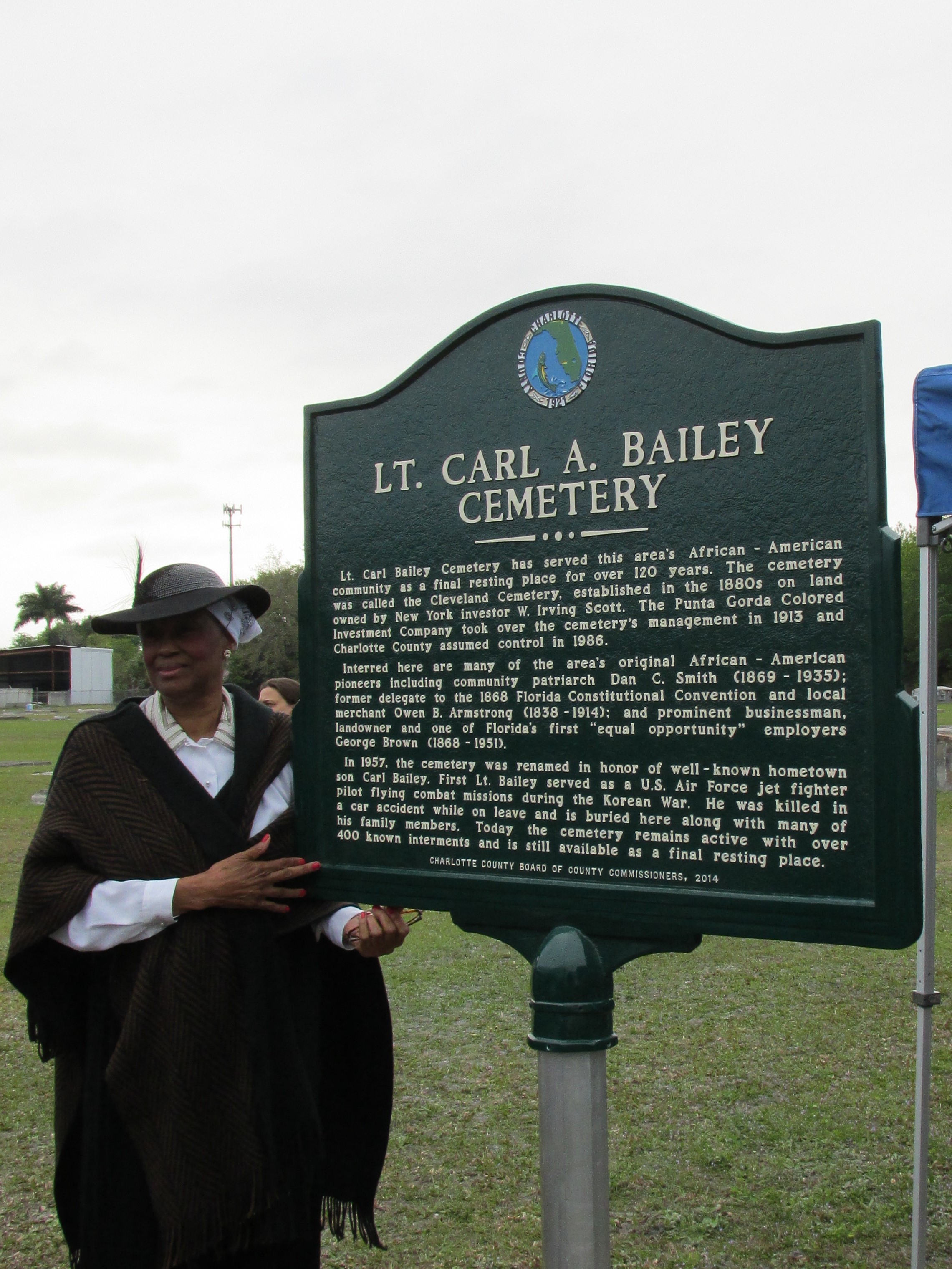 Charlotte County Historical Marker: Application approved by Historical Advisory Committee on December 10, 2014, then by Charlotte County Board of County Commissioners on December 30, 2014. Dedication Ceremony held on February 27, 2015.
Interment Rights may be purchased at Lt. Carl A. Bailey Cemetery for $950 per space. For more information on this cemetery, please visit Public Works Cemeteries Page or call 941.575.3600.