18500 Murdock Circle, Port Charlotte, FL 33948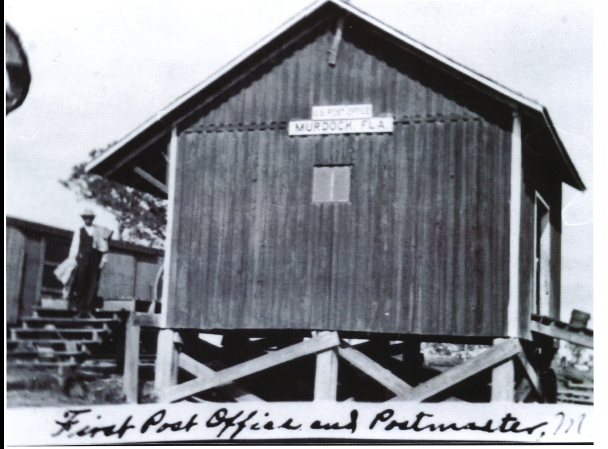 Inspired by the completion of the Charlotte Harbor and Northern Railroad (CH&N) in 1907, land speculator John Milton Murdock (1867-1925) platted the village of Murdock in 1914. Located at the southwest intersection of US 41 (Tamiami Trail) and the CH&N, the area known as Murdock was once home to a hotel, general store, post office, CH&N loading dock, and a two-story railroad depot. This area housed Irish railroad workers who lived in two rows of small frame houses. Advertised as a farming colony of 10-acre plots, John Murdock soon realized this area was too wet for year-round agriculture. He petitioned for DeSoto County Commission to establish a drainage district and constructed drainage canals that ran from Murdock to Charlotte Harbor. The canals drained the land so well they needed expensive irrigation during the drier winter months. In 1916, John Murdock abandoned the town of Murdock and moved to Jacksonville. Today "Murdock" refers to the intersection of Tamiami Trail and SR 776 and its surrounding area, including the present location of county municipal offices.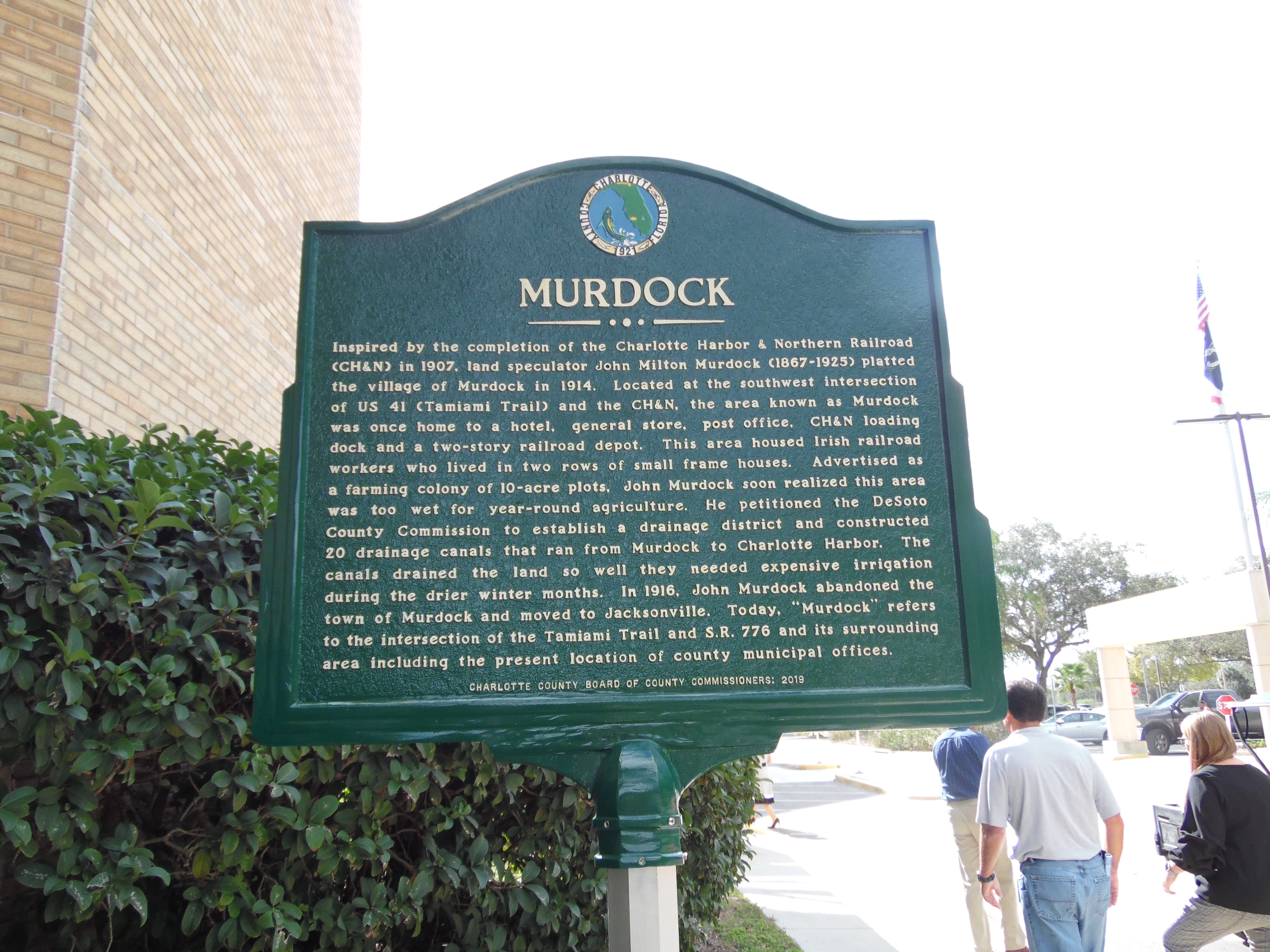 Charlotte County Historical Marker: Application approved by the Historical Advisory Committee on April 10, 2019. Dedication ceremony held on January 16, 2020 at the Murdock Administration Center, 18500 Murdock Circle, Port Charlotte, FL 33948.