4333 Kerrigan Circle, Port Charlotte, FL 33953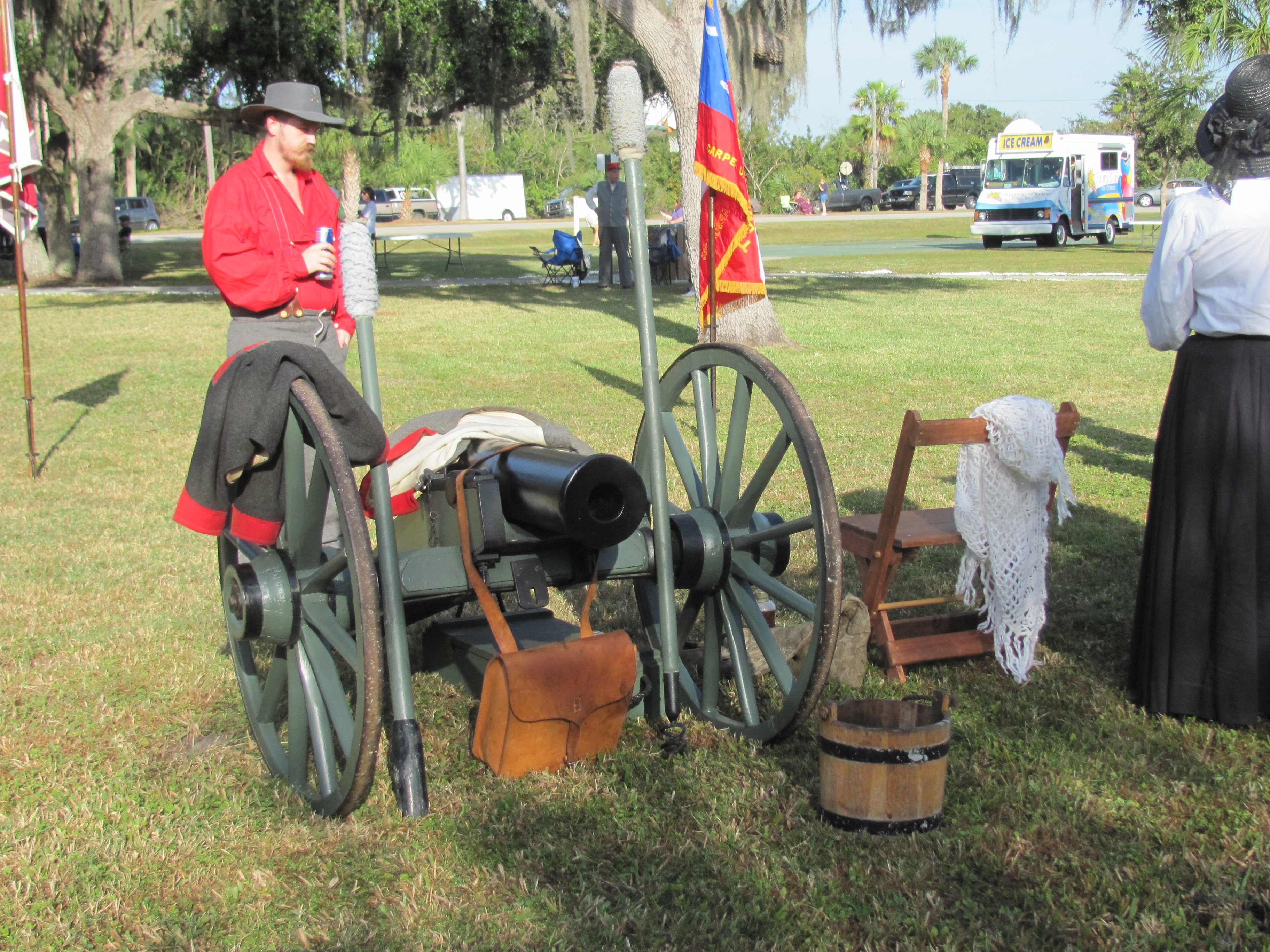 During the American Civil War in late 1863, Union forces and "refugee rangers" encountered local combatants in a brief skirmish on the eastern shore of the Myakka River near today's El Jobean. It is the only recorded Civil War skirmish within the boundaries of present-day Charlotte County.
From Dec. 24 to 30, 1863, 14 Union military regulars commanded by Acting Ensign J. H. Jenks on small boats from the U.S. bark Gem of the Sea encountered signal fires and sporadic gun fire from local southern sympathizers. Commanded by Master's Mate Peter Coffin, the U.S. sloop Rosalie arrived to provide cover at a shelling position 200 yards from the Myakka's east shore, opening fire with a howitzer when clashes escalated on Dec. 30. Fifteen Florida refugee rangers led by ranger Captain Enoch Daniels had proceeded on a scouting mission over land to the northeast, and some witnessed the skirmish on their return. Union forces retreated to their boats, with one seaman injured.
The Myakka skirmish led Union commanders to believe that thousands of regulars would be needed to capture and hold mainland Charlotte Harbor, so the area cattle continued to be driven north to feed the Confederate army.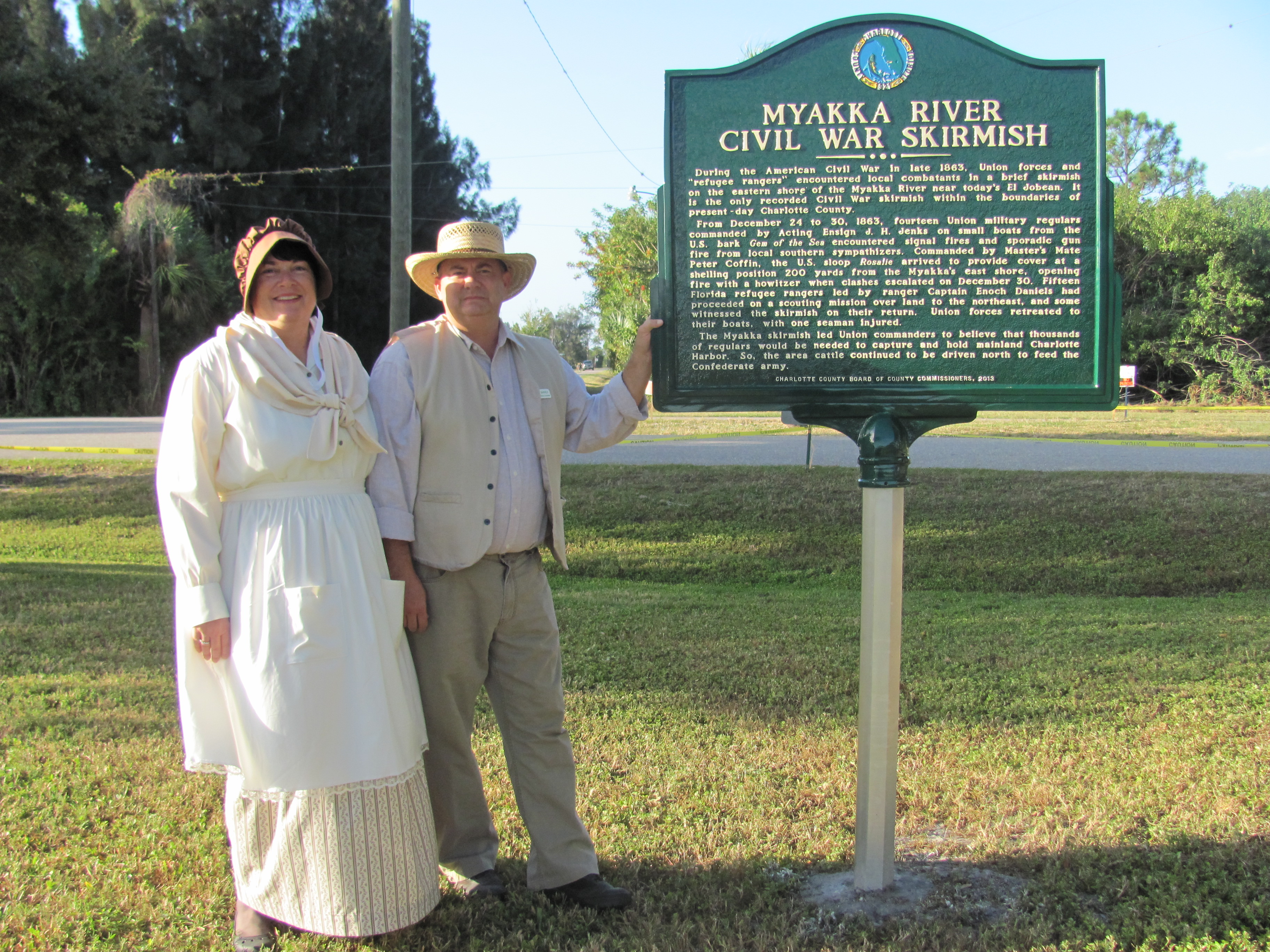 Charlotte County Historical Marker: Application approved by Historical Advisory Committee on Oct. 9, 2013. Dedication ceremony held on Dec. 14, 2013 and hosted by El Jobean Community League at Randy Spence Park in El Jobean. Marker cost paid partially by sponsors Scot and Jill Shively and by Charlotte County Historical Center, a part of the Libraries & History Division of the Community Services Department of Charlotte County Government.