1688 Gasparilla Road, Port Charlotte, FL 33981
The Placida Bunk House was built about 1907 by the Charlotte Harbor & Northern Railroad to house their employees. The line was laid to transport phosphate to docks at South Boca Grande on Gasparilla Island. Several families called the building home, as railroad transportation encouraged early settlement of the Placida area. Over the years, it has been the site of a local school, post office, and meeting place for a local church. It is linked with several longtime families who established the community here in the 1900s.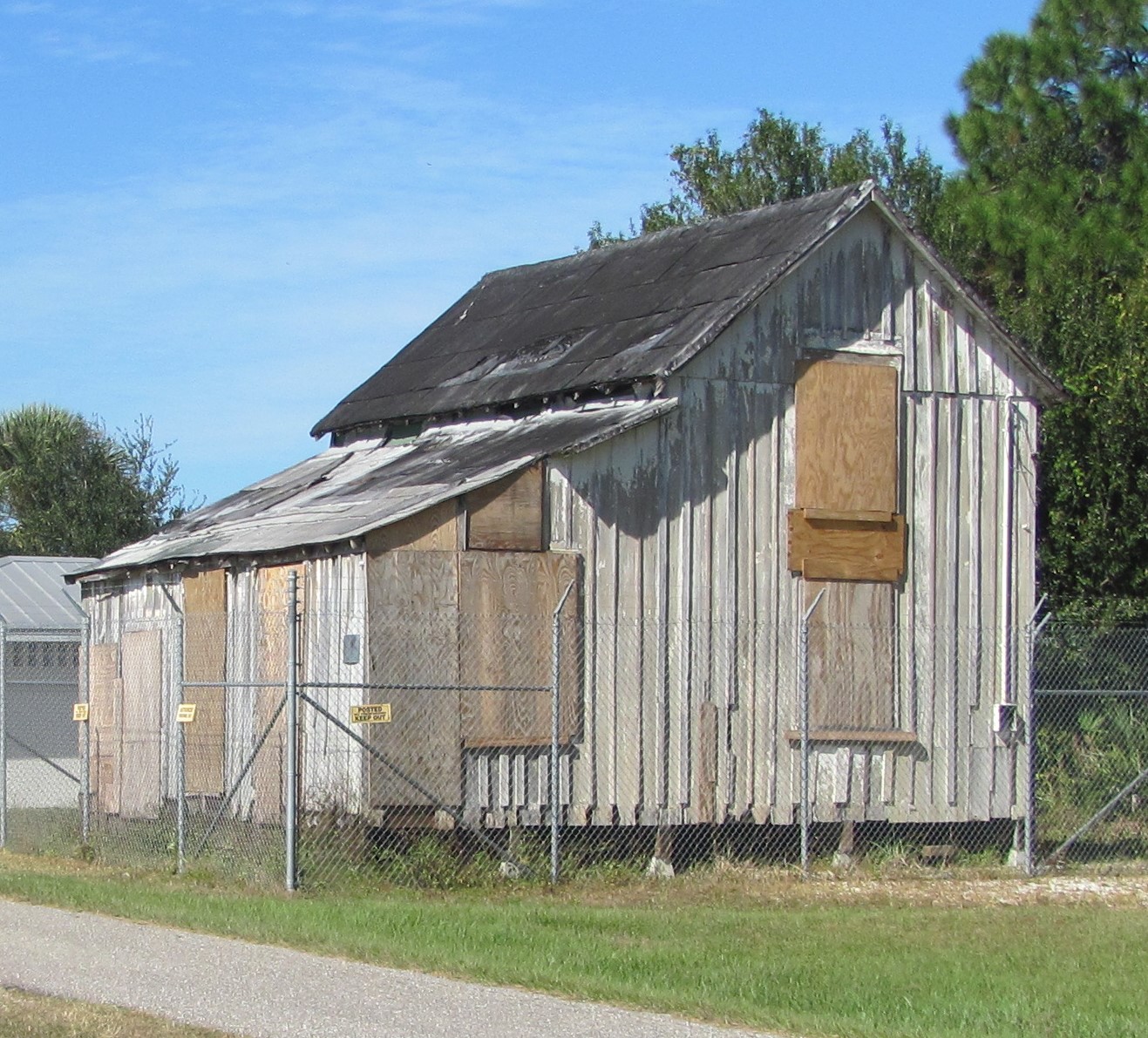 The wood-framed building style is a local example of pre-1920s Florida Frame Vernacular architecture, which is significant to the state's history and development. Despite severe weather and neglect, the Florida yellow pine frame resisted deterioration over the years.
This landmark was moved to its present location onto county-owned land along the Cape Haze Pioneer Trail, to protect it from demolition during the Coral Creek bridge realignment. It was originally located on the eastern side of the railroad bed in Placida. Charlotte County will maintain this important historical resource as a trailside stop and interpretive center for local history.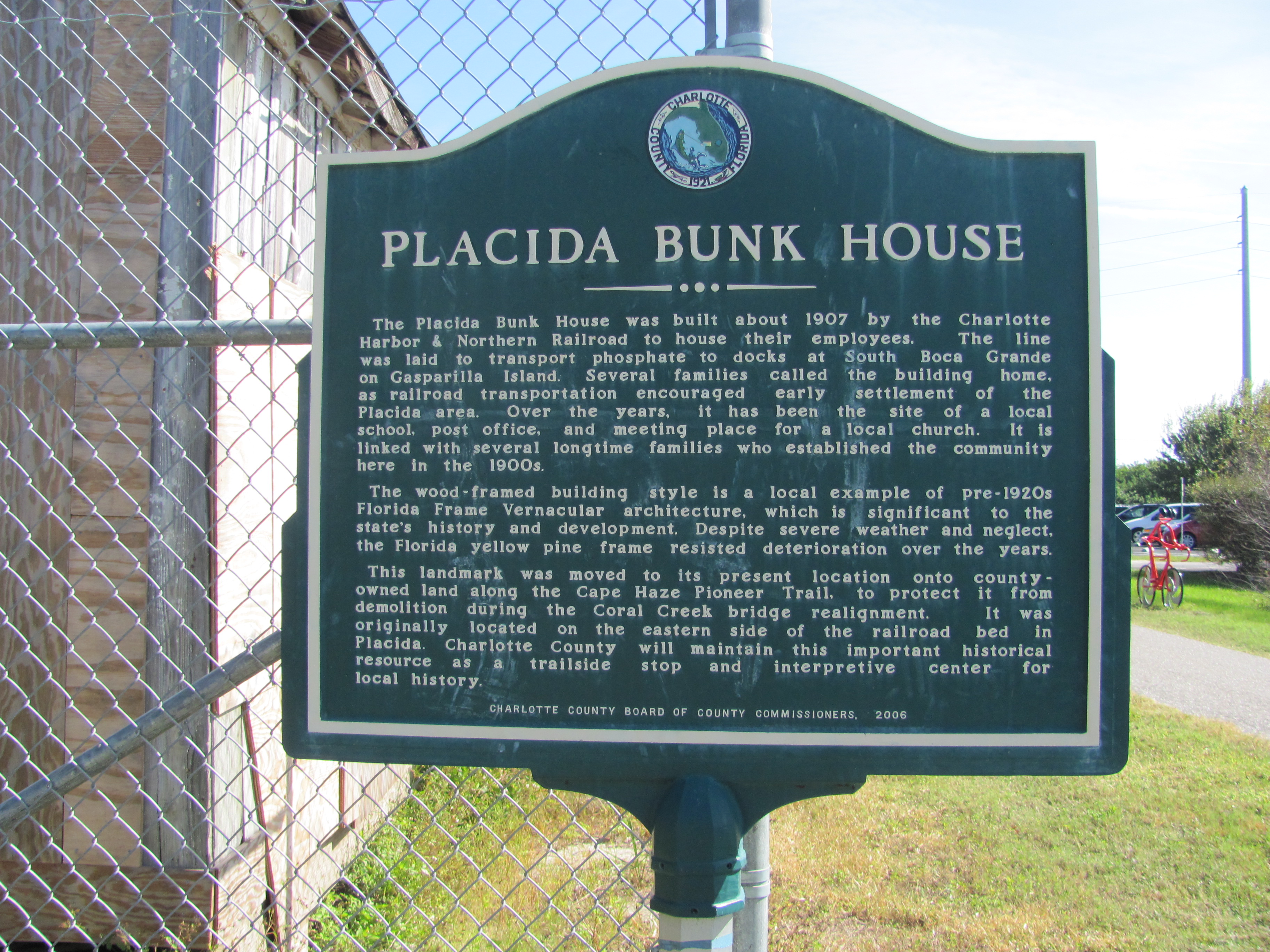 Charlotte County Historical Marker: Application approved by Historical Advisory Committee on February 8, 2006, then by Charlotte County Board of County Commissioners on April 11, 2006. Dedication ceremony held on August 9, 2007. Paid by Charlotte County Historical Center, then a division of the Parks, Recreation and Cultural Resources Department in Charlotte County government.​