Punta Gorda Airport, 28000 Airport Rd, Punta Gorda, FL 33982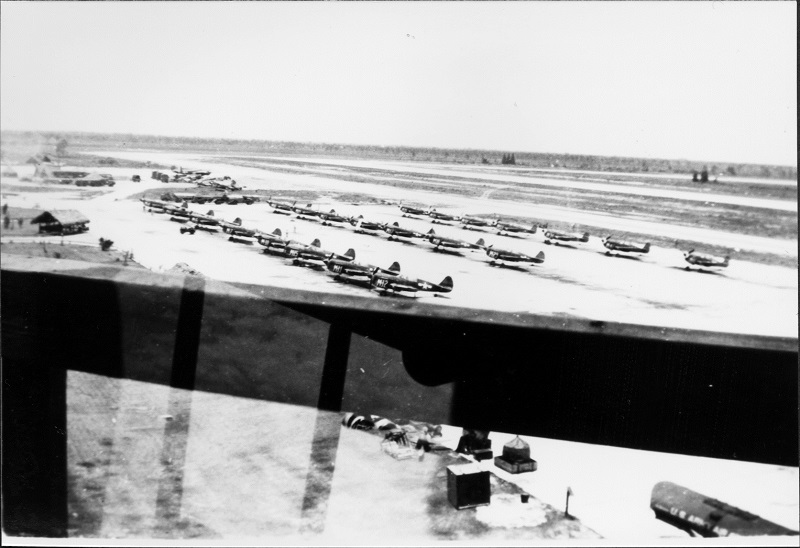 In May 1942, the Army Air Corps chose this site for the Punta Gorda Army Air Field (PGAAF). Construction began that October at a projected cost of $700,000.
The Army Air Corps activated PGAAF on December 11, 1943 with a mission to train pilots for overseas duty. The first student pilots arrived in February 1944. Average class size was 30 students per squadron. This included the 490th Fighter Squadron and the 502nd Fighter-Bomber Squadron. Over 750 student pilots completed 15 weeks of training at the base. There were six training-related deaths. Pilots flew the Curtis P-40 Warhawk and the North American P-51 Mustang.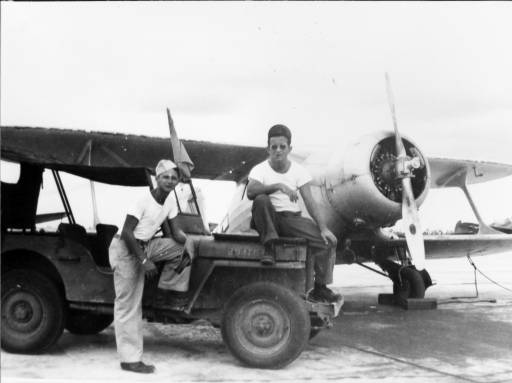 The Army Air Corps assigned 44 officers and 1,097 enlisted men as permanent staff. The base had 61 service buildings including hangars, repair shops, chapel, theater, mess hall and classrooms. Personnel lived in 268 "hutments" consisting of wooden lower halves and canvas tops.
PGAAF contributed to the victory in World War II and was deactivated on September 1, 1945, one day before the official surrender of Japan.
Today the Punta Gorda Airport serves our community through both private and commercial aviation.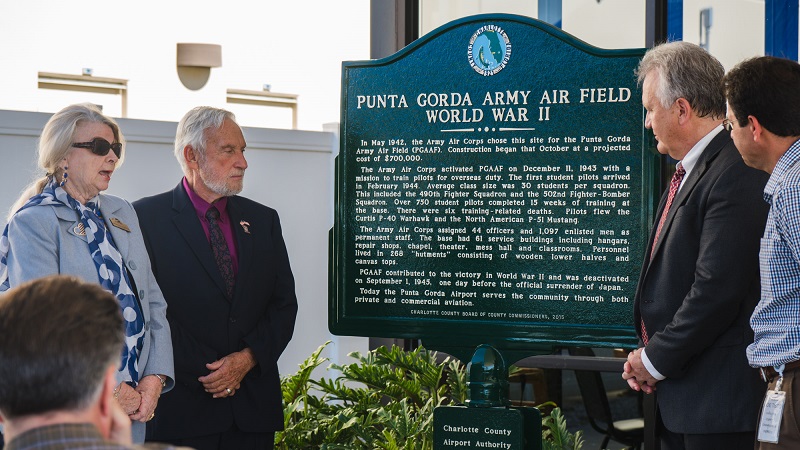 Charlotte County Historical Marker: Application approved by Historical Advisory Committee on April 9, 2015 and by Charlotte County Board of County Commissioners on May 13, 2015. Dedication ceremony held on Wednesday, November 8, 2017. Marker sponsored by Scot and Jill Shively, Trustees Shively Charitable Foundation.