14516 McClellan Avenue, Port Charlotte, FL 33953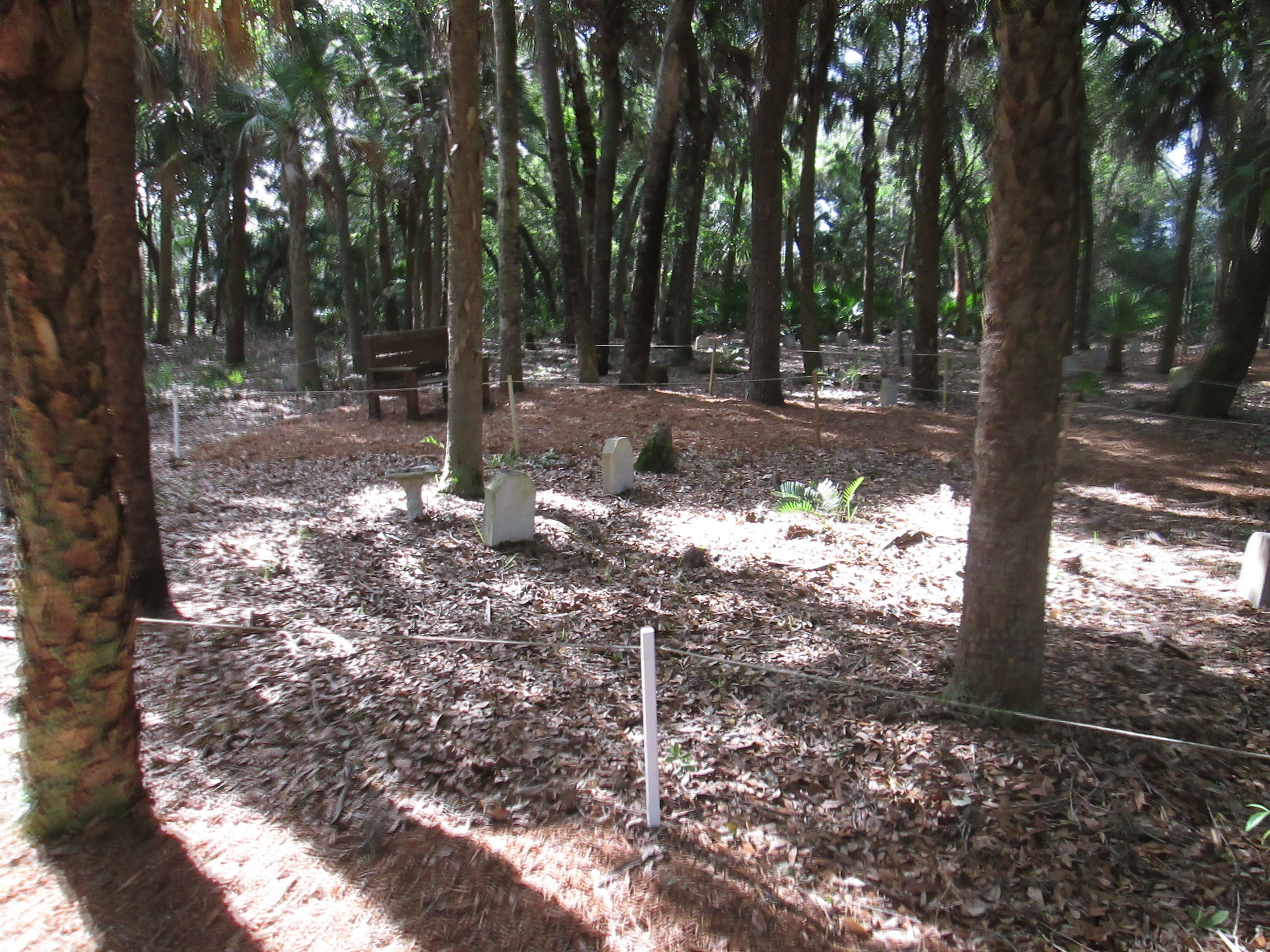 The Southland Trail Cemetery, believed to be a non-white cemetery, serves as the final resting place for an undisclosed number of leased convict laborers, blacks and possibly 18th century Spanish-Indian fishermen. The age of the cemetery is unknown; however locals refer to it as the "Convict Cemetery."
From around 1910, Florida's leased convict labor system allowed the railroad and naval stores industries to lease inexpensive convict labor crews from area jails. These laborers worked on rail lines and in turpentine camps. Conditions at the camps were often cruel and inhumane. Convict laborers endured malnutrition, malaria, exposure, wildfires and beatings, often dying at the hands of "whipping bosses" employed to keep the workers in line. The majority of leased convict laborers were blacks imprisoned under harsh Jim Crow laws. The leasing of convicts continued until 1923 when Florida legislators banned the practice.
The Southland Trail Cemetery lies near the site of the Weeks-Gurganious turpentine camp. It served as the camp's burial ground and as a cemetery for blacks until its last interment in 1966. It is unavailable for burials.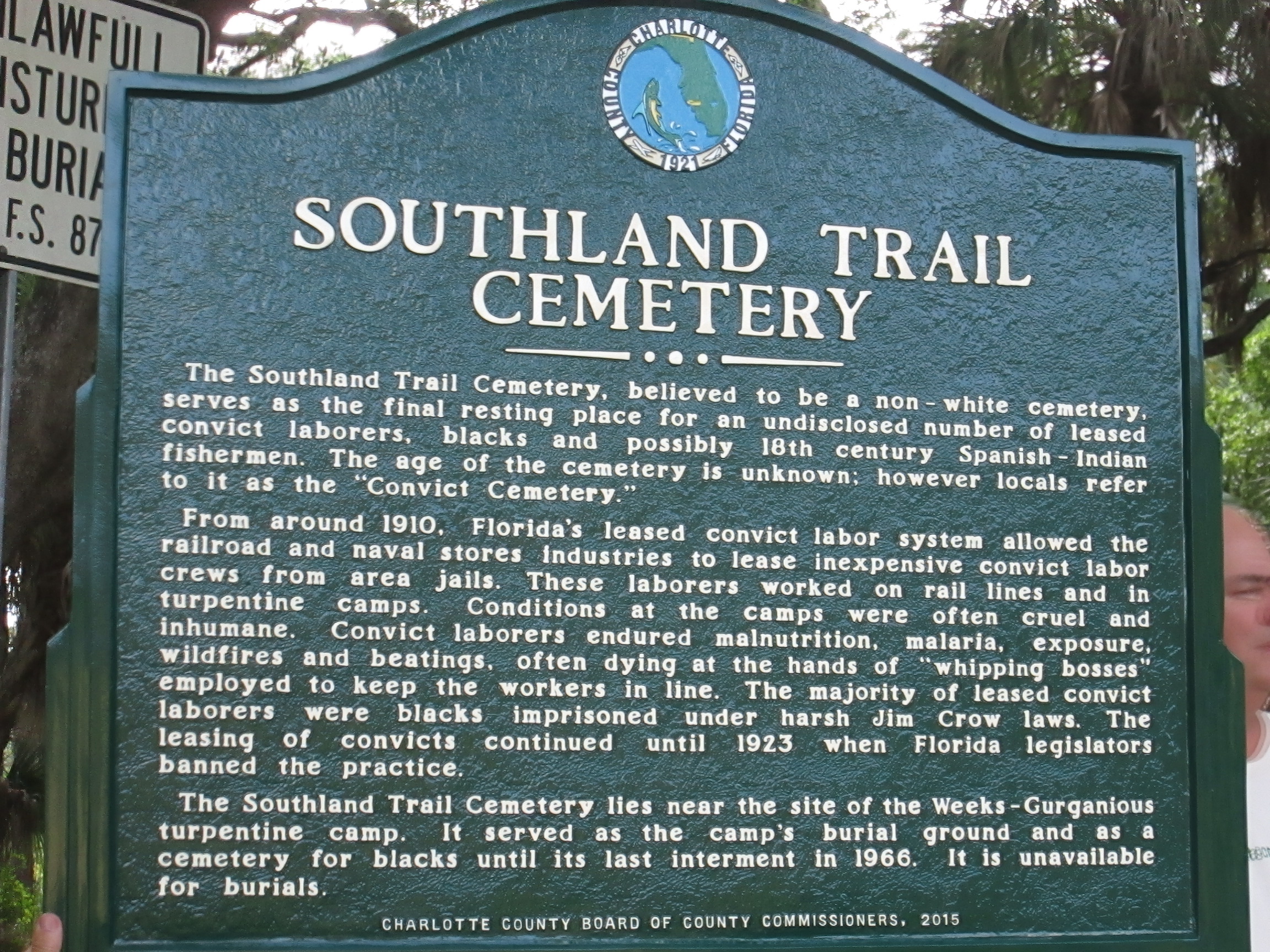 Charlotte County Historical Marker: Application approved by Historical Advisory Committee on March 11, 2015, then by Charlotte County Board of County Commissioners on March 12, 2015. Dedication ceremony held on Friday, May 15, 2015.
Southland Trail Cemtery is a historical site and is unavailable for burials. For more information on this cemetery, please visit Public Works Cemeteries Page or call 941.575.3600.