312 West Marion Avenue, Punta Gorda, FL 33950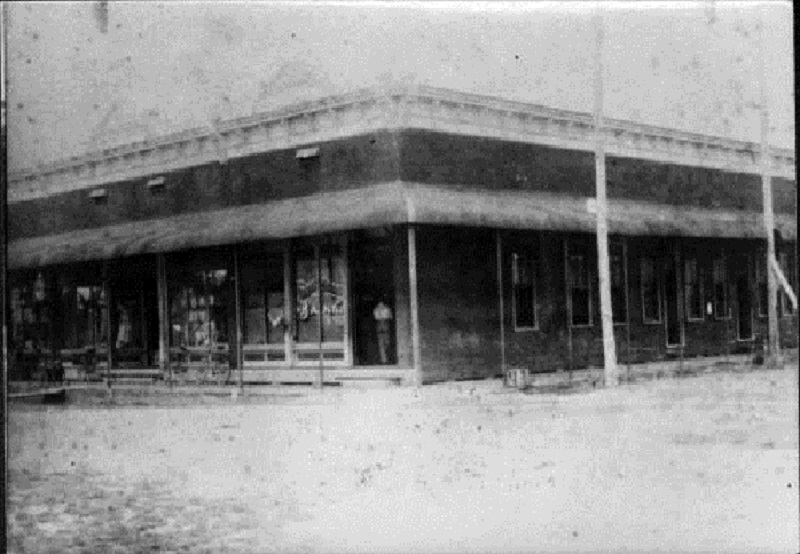 The Punta Gorda Bank was operating by June 1894 as a branch of the State Bank of Fort Meade. It was chartered by the state as a separate bank in July 1899, with a capital of $15,000 and Perry Wadsworth McAdow as president. McAdow had earned a fortune as the owner of the Spotted Horse gold mines in Fergus County, Montana, and decided to relocate to Punta Gorda after vacationing here with his wife. McAdow constructed a one-story, brick façade commercial building on this location to house the bank. The Punta Gorda Bank occupied the corner storefront, with Earnest Dry Goods, the Punta Gorda Trading Company, Wade's Drug Store and a community social hall known as McAdow Hall filling the remainder of the building.
By December 1912, the bank's assets had grown to $147,000, and a competing bank, The Merchant's Bank of Punta Gorda, opened in April of 1912. The Punta Gorda Bank underwent some years of uncertainty, and on April 23, 1917 it was reorganized as the State Bank of Punta Gorda. The new bank assumed the deposits and liabilities of the old Punta Gorda Bank and was relocated to a new building.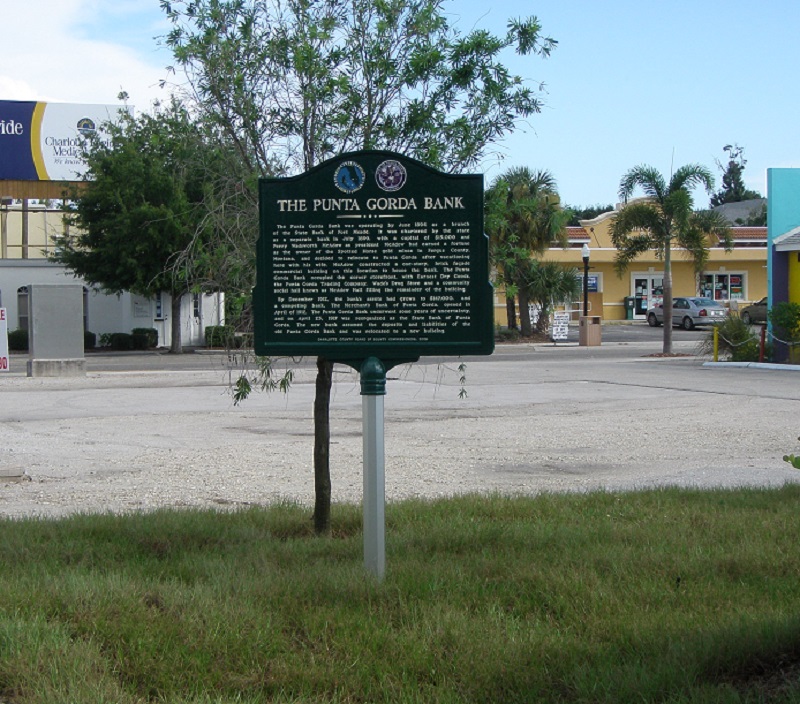 Charlotte County Historical Marker: Application approved by Historical Advisory Committee on June 13, 2007. Due to its proposed location within city limits, this historical marker application was reviewed and approved by the City of Punta Gorda on July 25, 2008. Dedication ceremony held on September 9, 2009, at Cross Street / Route 41 South. Marker paid jointly by Charlotte County Historical Center, then a division of the Parks, Recreation and Cultural Resources Department in Charlotte County government, and by the City of Punta Gorda.​