23084 Seneca Avenue, Port Charlotte, FL 33980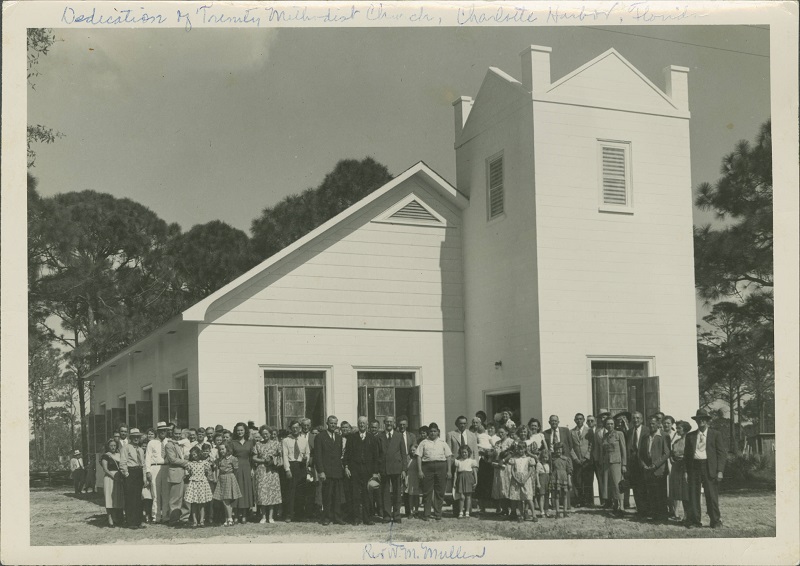 A congregation has met at Trinity United Methodist Church continuously since 1873. The first church organized in today's Charlotte County, its members have been an integral part of our history. Joel and Jesse Knight, James McKay and Jacob Summerlin built a dock in the 1860s to ship cattle and fish, followed by the Knights' store and post office, T. S. Morgan's sugar mill, and Nathan DeCoster's saw mill. In 1881, about a dozen families, cow hunters and fishermen lived in Charlotte Harbor. Trinity United Methodist Church represented civilization in a frontier wilderness.
The first church building was a box frame with a palmetto thatch roof, built near today's Melbourne Street. It served as a church and school until the second structure was built here in 1889 on land donated by Mathieu and Mary E. (Knight) Giddens. That wood-framed, shingled-roof structure was dedicated in 1890 and later destroyed by the 1910 hurricane. A third church survived the hurricane of 1926, but swayed during services in 1944. Men, women and children razed it, and then constructed the fourth church building over a period of six years.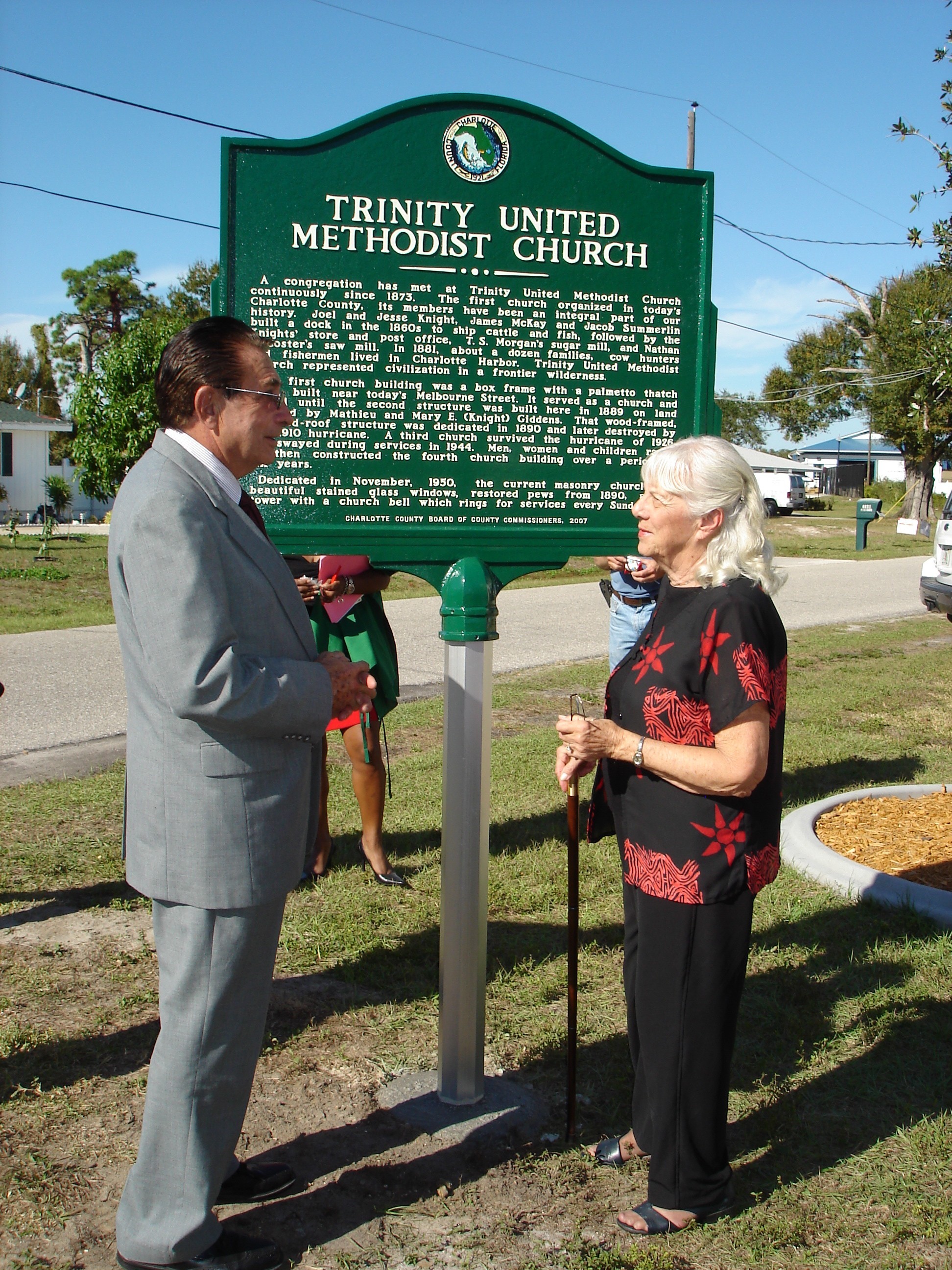 Charlotte County Historical Marker: Application approved by Historical Advisory Committee on July 11, 2007. Dedication ceremony held on January 9, 2008, on Seneca Avenue in Charlotte Harbor. Marker cost paid by Charlotte County Historical Center, then a division of the Parks, Recreation and Cultural Resources Department in Charlotte County government.​