Congratulations to the following staff members in the Recreation Division who were recently recognized for their outstanding efforts!
Employee of the Month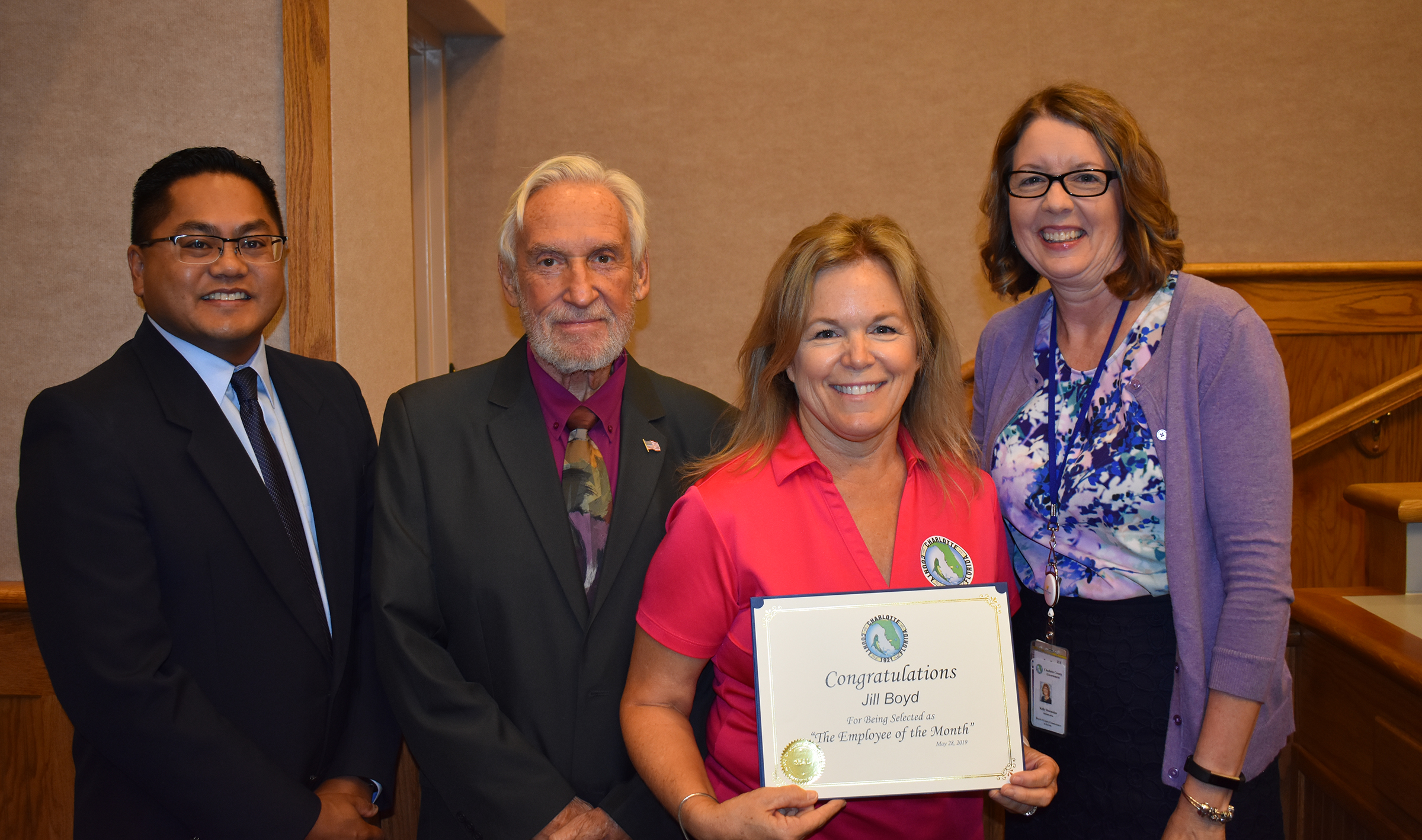 Jill Boyd | Recreation Supervisor
April 2019
Jill began her career with Charlotte County as a Part-time Library Tech in 2005. In 2007, she joined the Recreation Team as a Part-time Recreation Specialist and worked at Port Charlotte Beach Pool along with Tringali Park. She became a Full-time employee in 2013 at PCB and then worked in this same role at the Charlotte Sports Park. In 2014, she was promoted to the Recreation Supervisor at the Charlotte Sports Park. She is currently the Recreation Supervisor of the newly opened Ann & Chuck Dever Regional Park Recreation Center.
She has always demonstrated commitment as a member of Community Services, continually demonstrates the core values of our agency and simply leads by example.
Most recently, Jill reached out to one of our internal Recreation Specialists who had applied for a Coordinator position once she was made aware that another candidate who had more experience was selected for the desired position. Knowing the Recreation Specialist was very disappointed, Jill spoke directly with this individual and then reached out via email as a follow-up.
Florida Recreation and Parks Association Presenters
Marc Solomon
Understanding Staff Engagement and Performance

Sink or Swim-Strategies for Budgeting and Developing a Periodic Maintenance Plan for Municipal Swimming Pools

Dealing with Ugly Issues in Aquatics 2020
Marc Solomon & Mike Massoglia
Staff Recruitment and Retention Round Table
Erin Murphy & Fabien Desrouleaux
Special Events from Zero to Hero!
James Foster
Using Camp Programming to Beat the Summer Slide
National Recognition
Marc Solomon has been selected by the National Recreation and Parks Association to serve on the Aquatics Management Certification development team.
Erin Murphy and Marc Solomon have been selected to participate on CAPRA visitation teams in 2021.
Erin Murphy has been elected as Chair of the FRPA Training and Education Committee.