Project Description
This project is to widen Olean Boulevard from U.S. 41 to Easy Street. This design is a five-lane section with two travel lanes in each direction and a continuous center left/right turn lane in the middle. The design also includes a sidewalk on both sides of Olean Boulevard from Aaron Street to Easy Street, LED decorative lighting, and new traffic signal systems with pedestrian crossings at Aaron Street and Harbor Boulevard. This project will also include multi-use paths and utility expansions on Aaron Street and Gertrude Avenue with LED decorative lighting.
Project Location
Olean Boulevard from US 41 to Easy Street, Aaron Street from Harbor Boulevard to Gertrude Avenue, and Gertrude Avenue from Caring Way to Harbor Boulevard.
Latest Updates
Giannetti has completed Olean Boulevard. Charlotte County is currently waiting on final as-built drawings to close out the project.
Budget
| Phase | Cost |
| --- | --- |
| Design | $818,802.50 |
| Construction | $15,571,041.24 |
| Total Budget | $16,389,843.74 |
Funding source(s):
Sales Tax C419006 (Olean Blvd)
Park Side CRA C191505 (Multi-Use Path)
Schedule
| Phase | Estimated Start Date | Forecast Completion | Actual Completion |
| --- | --- | --- | --- |
| Planning and Approval | 06/09/2016 | 04/03/2017 | 04/12/2017 |
| Design Development | 05/01/2017 | 05/14/2018 | 04/16/2019 |
| Construction | 10/21/2019 | 05/17/2022 | 06/13/2022 |
| Turnover & Closeout | 06/13/2022 | 08/15/2022 | |
Supporting Materials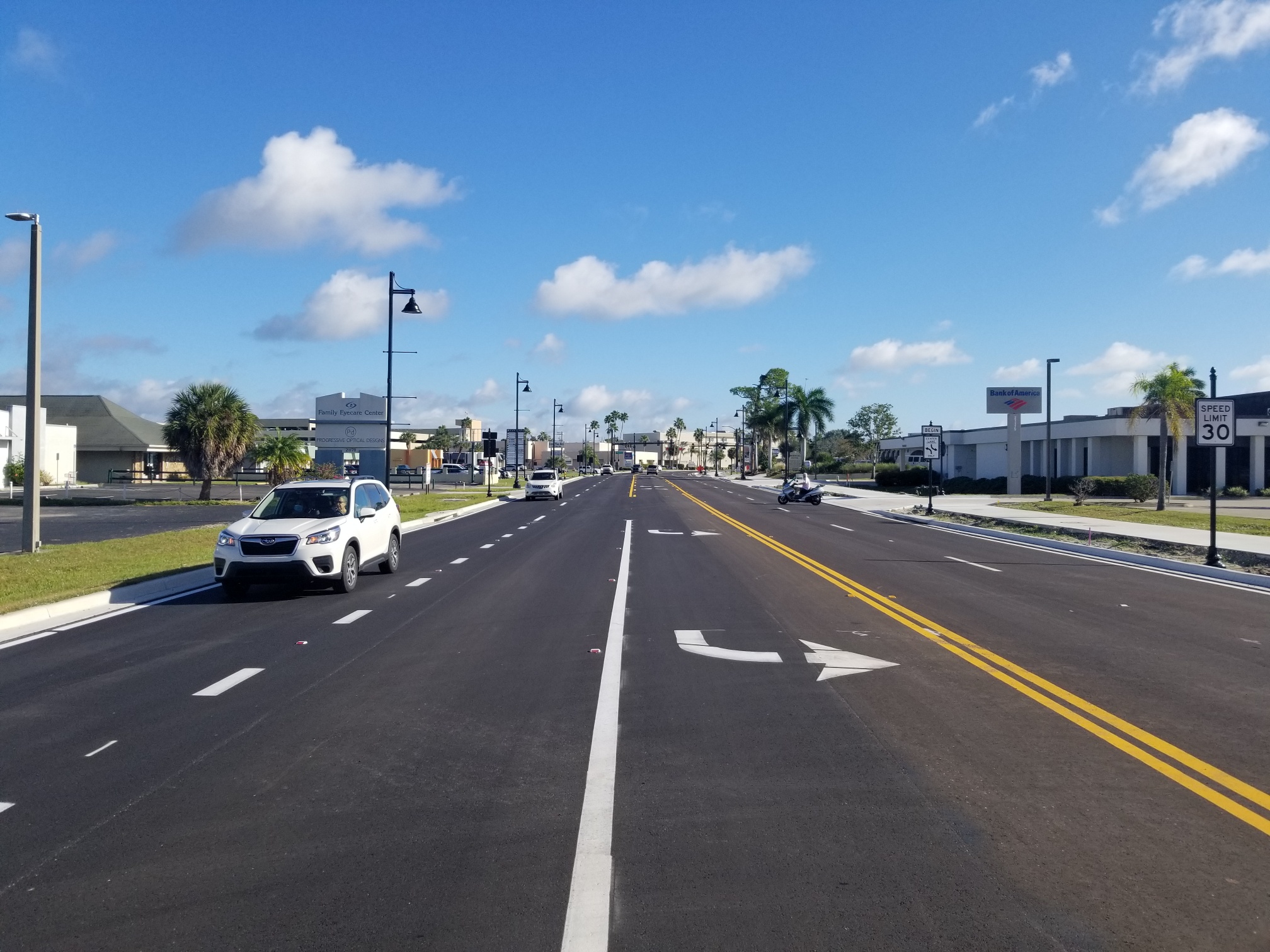 Project Phase
Turnover & Closeout
Project Manager
Jeff Keyser
Sponsor Department
Public Works
Design Engineer/Architect
Florida Transportation Engineering/Johnson Engineering
Construction Contractor
Giannetti Contracting Corporation