About the CRA

On Sept. 21, 2010, the Charlotte County Board of County Commissioners unanimously approved Resolution 2010-082 to designate Parkside as a Community Redevelopment Area. Several public meetings were conducted with more than 100 Parkside residents in attendance at each meeting. As a result of those meetings, the Citizens' Master Plan was written and adopted on Aug. 16, 2011. This Master Plan records the vision of the residents, prescribes actions that will be taken to revitalize the area, and provides guidance for plan initiatives.
Public Purpose Statement: Parkside is a community that celebrates and promotes active, healthy living throughout all of life's stages. It is a place that promotes a sense of community and celebration. It is a great destination; a great place to live, work and play.
The following objectives will help to make this vision real. The district is to be:
Safe and Attractive
Known for Great Public Spaces
Livable and Walkable
An Identifiable Destination
Urban in Character
Fostering Community
Supporting Sustainable Economic Growth
Parkside CRA Data Dashboard: Access key demographics, business, and housing data through the interactive data dashboard by clicking here.
What's New
Gertrude and Aaron Street Improvements / Olean Boulevard - In cooperation with Charlotte County Utilities, multi-use paths, streetlights, and landscaping will be installed along Gertrude Avenue from Caring Way to Aaron and on Aaron Street from Caring Way to Harbor Boulevard. These enhancements will be consistent with the Parkside Master Trails and Greenways Plan and the Streetlighting Guide. Charlotte County Utilities will be replacing water and sewer lines as a component of this project. This project will be constructed in coordination with the widening of Olean Boulevard. For more information on this project, click here.
Renovation of McGuire Park - The McGuire Park Re-Opening Ribbon Cutting Ceremony was on October 11, 2018. Improvements to the park were based on public input received at community meetings. These include the construction of a new splash pad, basketball court area, shade canopies, and a new restroom facility. For more information on McGuire Park, click here.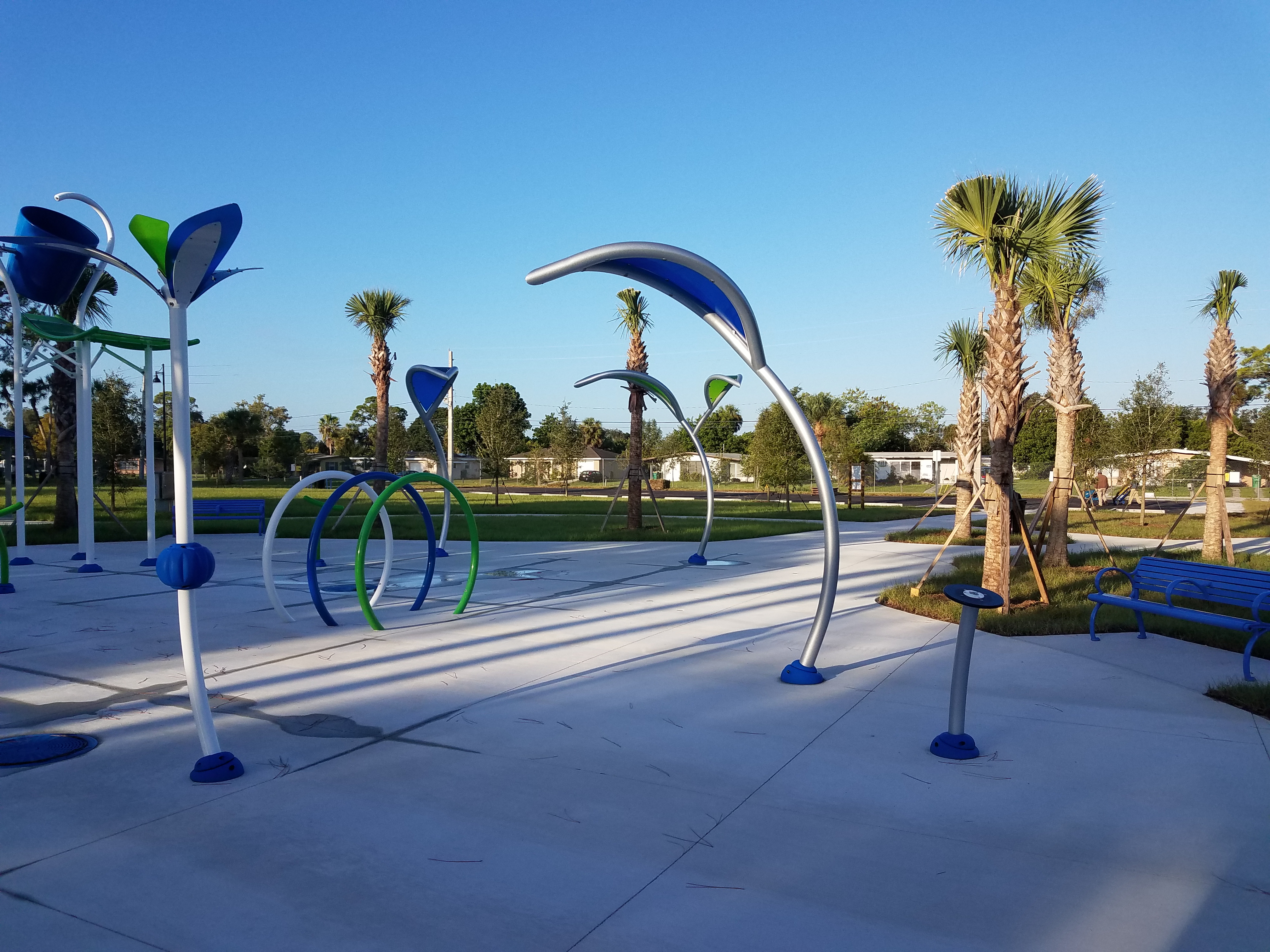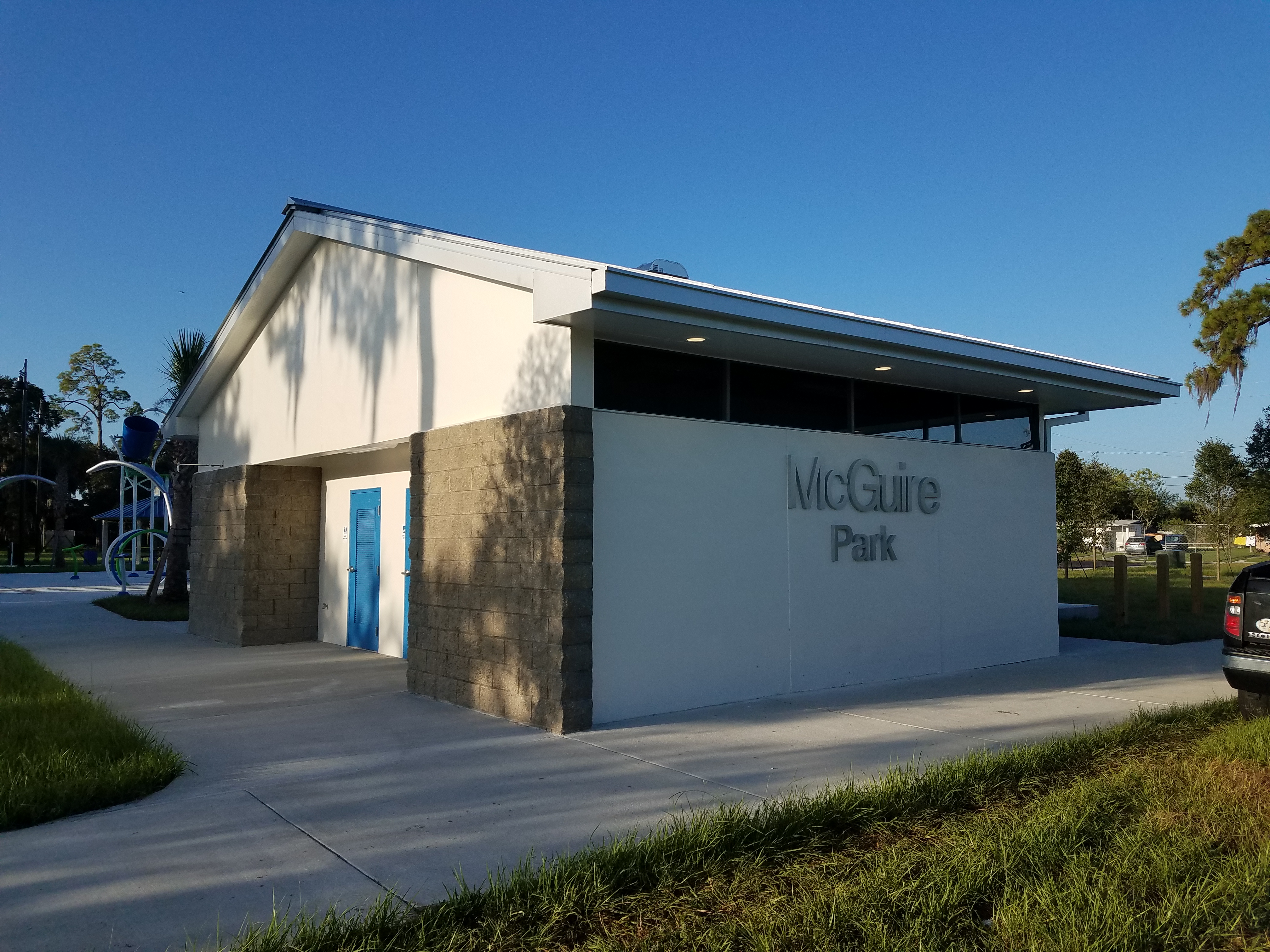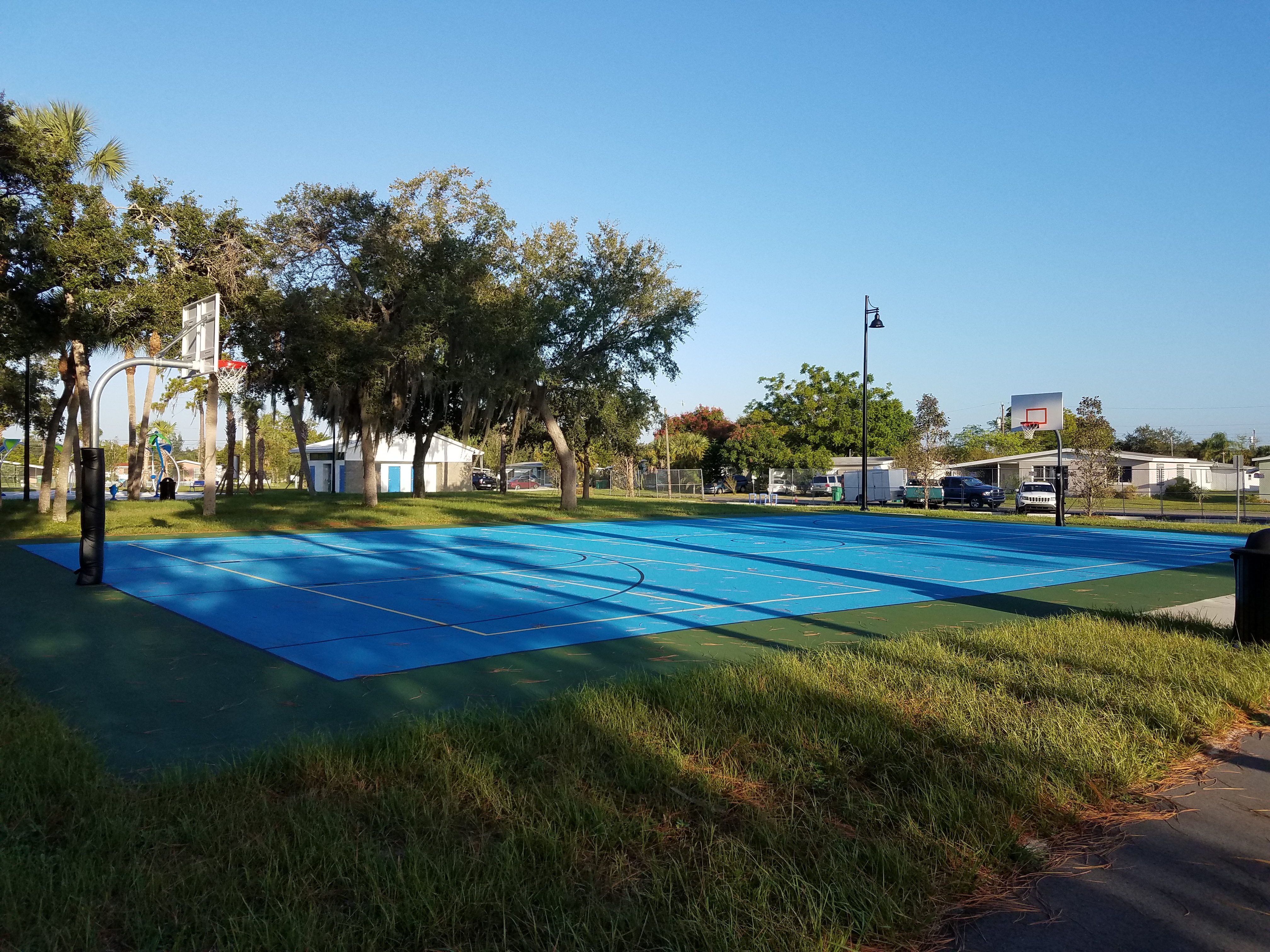 Harbor Boulevard Update - Construction of improvements and enhancements to Harbor Boulevard were comlpeted in the fall of 2019. This project has had a huge impact on the Parkside area. Included in the project were landscaping and lighting enhancements, roadway widening, addition of multi-use paths, pedestrian safety features, and comfort amenities. View conceptual design plans.
Parkside Revitalization Plan - Three community meetings were held to discuss the draft Revitalization Plan. The intent of the Revitalization Plan is to implement the vision of the Citizens Master Plan by setting goals, objectives, and policies for the future development within the Parkside Community Redevelopment Area. The following link discusses Parkside beginning on Page 5: Revitalization Plan
Opportunity Zone - Did you know that a Federally designated Opportunity Zone is located within Parkside CRA? This can create exciting opportunities for private investments in the area. For more information on Opportunity Zones, see the links below:
West Tarpon and Ambrose – In the summer of 2017, Charlotte County Utilities completed the installation of new water and sewer lines along West Tarpon Boulevard from US-41 to Ambrose Lane and on Ambrose from West Tarpon to Elkcam Boulevard. Parkside CRA coordinated with Charlotte County Utilities to install multi-use paths along both of these streets to further implement the Master Trails and Greenway Plan.
Port Charlotte Cultural Center - In December 2021, the majority of the occupied space in the Port Charlotte Cultural Center was vacated, creating a void for certain community services, gatherings, and activities. In an effort to restore some of these services - and potentially improve upon or add to them - the Charlotte Community Foundation is funding a study of the facility and its potential for community utilization. Public input will be gathered and analyzed to make recommendations regarding the future of the Center.
Lake Betty Renovations - Lake Betty Park is scheduled for significant improvements in the near future. Planned for the site include features such as a new playground area, obstacle course, new and improved picnic shelters, parking lot pavement, site lighting, walkways, a restroom facility, and landscaping.
Current project status: Planning and design
Site Plan Documents: Click here
Parkside in the News!
Interactive Boundary Map:

Administrative Information
Budget and Financial Information
Contact
Joshua Hudson, Redevelopment Manager
18501 Murdock Circle, Suite 302
Port Charlotte, Florida 33948
(941) 764-4943
Email: Joshua.Hudson@CharlotteCountyFL.gov
Registered Agent:
Hector Flores, Executive Director - Parkside CRA
18500 Murdock Circle
Port Charlotte, Florida 33948