Project Description
To provide an Airport Rescue & Fire Fighting (ARFF) training facility within Charlotte County. Training is required once per year for fighting fires on an aircraft with props, such as an engine or brake system fire. Training on an aircraft fuselage fire requires training every three years. This new facility will provide for state-of-the-art training in lieu of a mobile facility or traveling to other counties to meet the training requirements.
Project Location
26597 Airport Road, Punta Gorda
Project Impacts
The final construction completion date and FAA Certification has been extended by 94 days due to material acquisition delays of the COR-TEN Steel required for the production of the simulator.
The actual Phase II CORTEN Aircraft Fuselage production started in October 2021, the interior components had an earlier start date. This did not impact the cost of construction.
Latest Updates
SITE WORK: The security fence and gates have been installed. Install of all underground electrical conduit from the control building to the water recycle tank, main electric line from control room stub out to simulator are all done. Drains for the fire pit areas have been completed. Fire pit excavation has been completed. Concrete pour of all fire boxes has been done. Extension of the detention pond has been done. Lava rock install done, steel and fuel rails at fire pits are complete, concrete pour of operations pad is done. Install of the fire bricks in the fire pit is complete. Landscape is completed.
CONTROL BUILDING: All building final inspections are completed and passed. The As-Builts have been completed and zoning approved. A Certificate of Occupancy was awarded on 6/6/2022.
Liquid Propane System: The 18,000 gallon tank, pipes and pumps have passed all inspections by the State Agricultural Dept.. Certified lightning protection has been installed. Certificate of Completion was awarded on 5/6/2022.
SIMULATOR: Delivery of the simulator fuselage was April 11th, a heavy crane set the components in place on April 11 thru 13th 2022. Fuselage components inside assembled and connected to include, liquid propane, vapor propane, water, nitrogen, electrical connections and data ports. A Certificate of Completion was awarded on 6/29/2022.
WATER RECLAIM STRUCTURE: The tank and components have been installed to include the Variable Speed drives and two pumps. The slide gate was installed along with additional safety fence along the handrails. Install of the water level transducer and chlorinator system has been completed. A Certificate of Completion was awarded on 6/28/2022.
The system has passed all operations and safety checks.
The project has been turned over to the Fire/EMS Staff for use on August 30, 2022. A Ribbon Cutting event is scheduled for October 4th, 2022, please contact Todd Dunn at the Fire Department for more information.
Budget
| Phase | Cost |
| --- | --- |
| Design | $167,494,.00 |
| Construction | $8,921,382,00 |
| Other Costs | $303,734.00 |
| Total Budget | $9,392,610,00 |
Funding source(s):
State Grant and Sales Tax funds.
Schedule
| Phase | Estimated Start Date | Forecast Completion | Actual Completion |
| --- | --- | --- | --- |
| Planning and Approval | 06/10/2019 | 04/23/2021 | 04/26/2021 |
| Design Development | 07/18/2019 | 04/26/2021 | 04/26/2021 |
| Construction | 12/10/2020 | 07/08/2022 | 07/08/2022 |
| Turnover & Closeout | 08/15/2022 | 08/29/2022 | 08/30/2022 |
Supporting Materials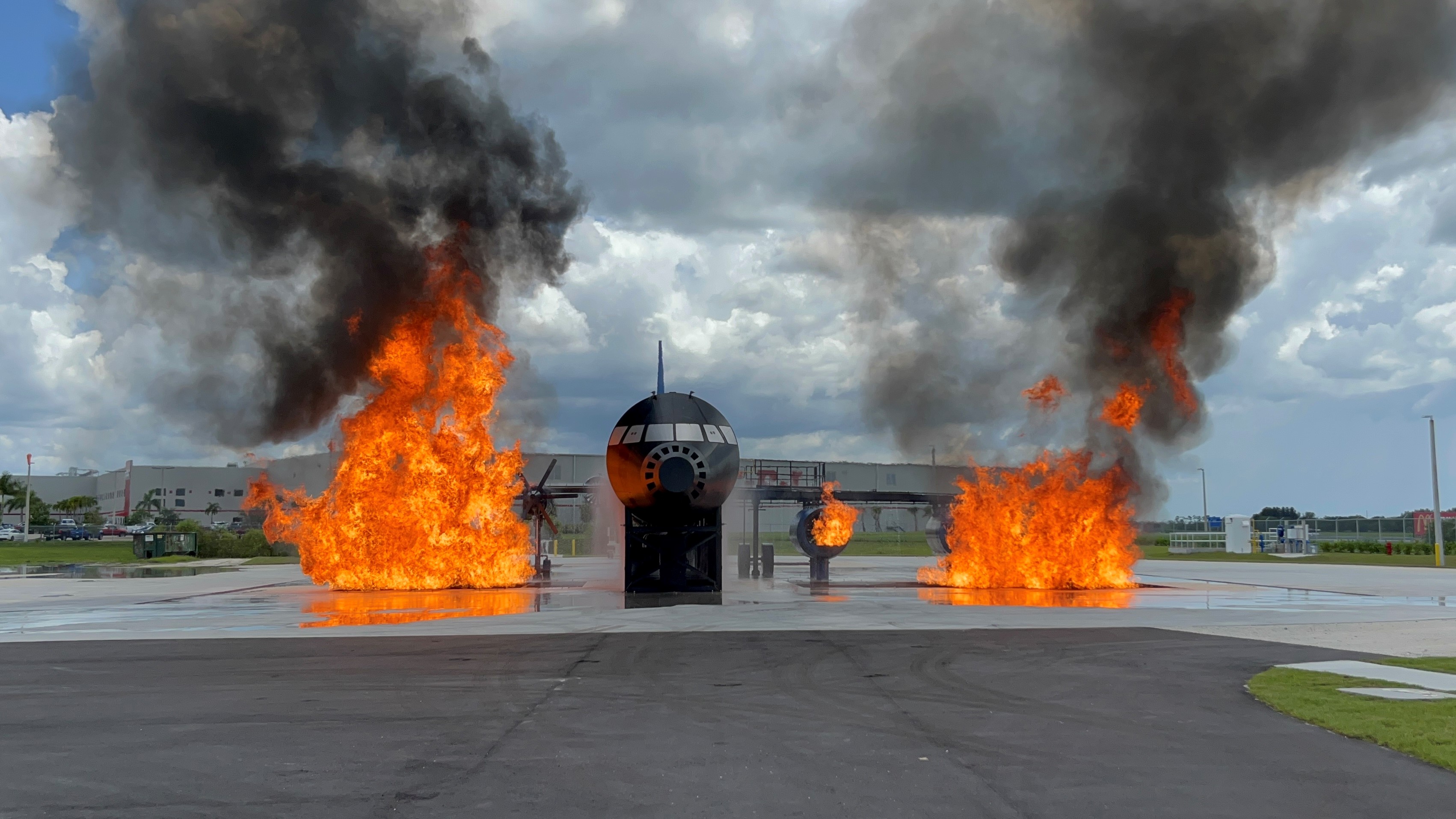 Project Phase
Project Complete
Project Manager
Gary Burdahl
Sponsor Department
Public Safety
Design Engineer/Architect
Wilder Architecture, Inc
Construction Contractor
Wharton-Smith, Inc