Project Description
Phase 2 of the Family Services Center allows for the full realization of an integrated services model and the co-location of government health & human services at the Gibralter Drive location. The purpose of the completed projects (Phase 1 and 2) are programming coordinated, streamlined, and effficient services that are responsive to client and community needs. The goals of this collaborative effort are to provide residents with timely access to an array of health, education, employment, and human services through an integrated service delivery model as well as space to meet with groups, neighbors, and friends. The completed project (Phase 1 and 2) will provide stability and support community engagement.
Project Location
21500 Gibralter Dr, Port Charlotte, FL 33952
Project Impacts
Parent pickup traffic flow and outdoor play areas for the Phase 1 building have been temporarily altered due to the construction activities at the west end of the existing building.
Budget
| Phase | Cost |
| --- | --- |
| Design | $860,000 |
| Construction | $10,040,000 |
| Total Budget | $10,900,000 |
Funding source(s):
Design - 2014 Sales Tax Extension
Construction - 2020 Sales Tax Extension
Schedule
| Phase | Estimated Start Date | Forecast Completion | Actual Completion |
| --- | --- | --- | --- |
| Planning and Approval | 02/01/2021 | 06/29/2021 | 06/29/2021 |
| Design Development | 10/18/2021 | 08/17/2022 | 07/22/2022 |
| Construction | 11/17/2022 | 12/26/2023 | |
Supporting Materials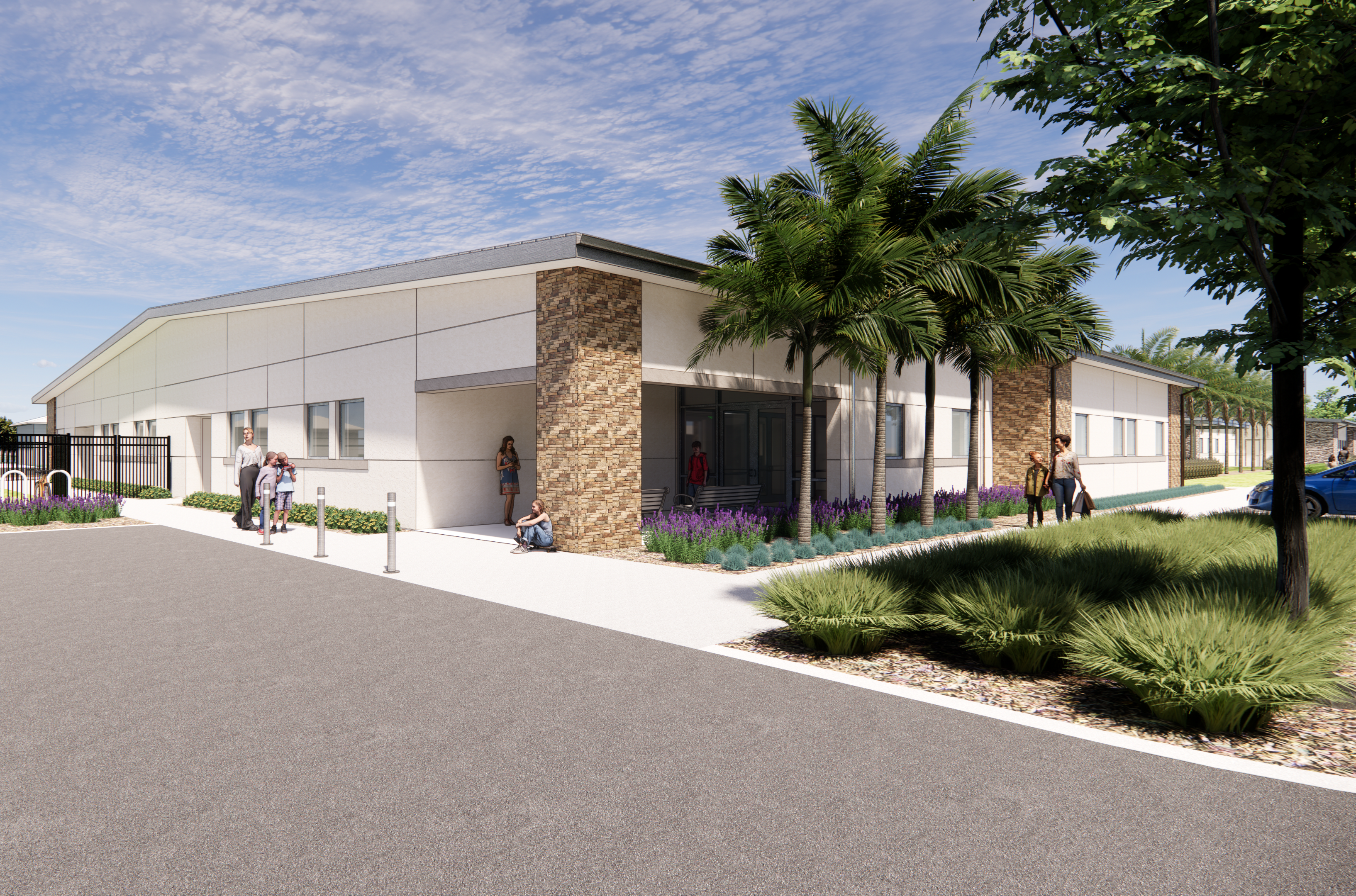 Project Phase
Construction
Project Manager
Jenny Buccieri
Sponsor Department
Human Services
Design Engineer/Architect
Fawley Bryant
Construction Contractor
Tandem Construction