Project Description
This project entails a new 1000kw backup generator with belly tank, raised foundations, site barrier wall with brick veneer, new landscaping, and a gravel bed surrounding the generator pad. Work is being completed concurrently with the Justice Center Renovation project.
Project Location
350 East Marion Avenue, Punta Gorda
Latest Updates
Project is complete.
Budget
| Phase | Cost |
| --- | --- |
| Design | $40,000 |
| Construction | $860,000 |
| Total Budget | $900,000 |
Funding source(s):
Sales Tax Funding
Schedule
| Phase | Estimated Start Date | Forecast Completion | Actual Completion |
| --- | --- | --- | --- |
| Planning and Approval | 11/27/2017 | 01/22/2019 | 01/22/2019 |
| Design Development | 04/12/2019 | 08/30/2019 | 08/30/2019 |
| Construction | 11/18/2019 | 02/22/2021 | 02/22/2021 |
| Turnover & Closeout | 02/23/2021 | 03/09/2021 | 03/09/2021 |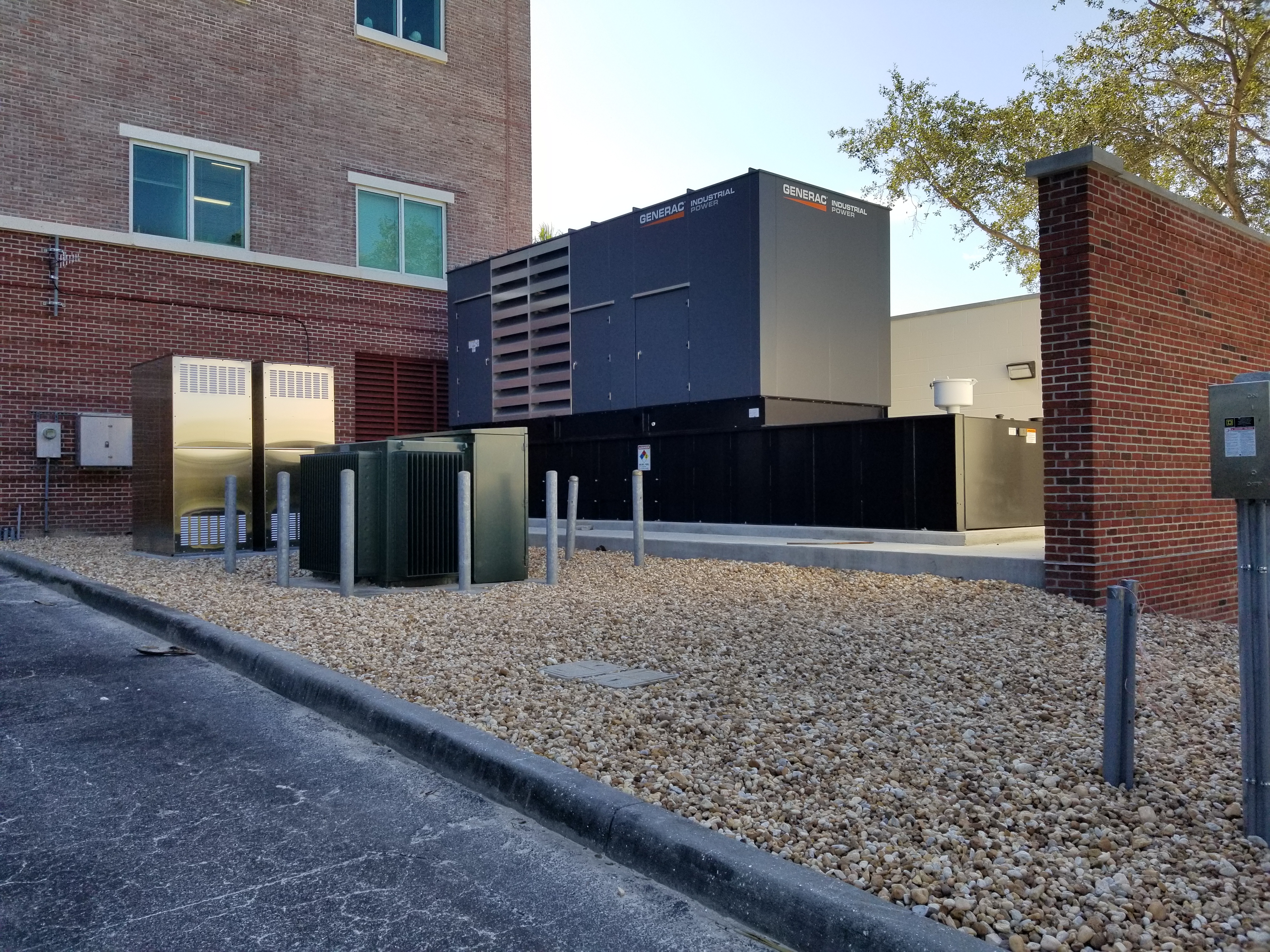 Project Phase
Project Complete
Project Manager
Jenny Buccieri
Sponsor Department
Facilities Construction and Maintenance
Design Engineer/Architect
Sweet Sparkman Architects
Construction Contractor
Ajax Building Company, LLC