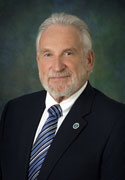 General Skills:
Excellent organizational skills. Innovative approaches to problem solving. Effective in development and implementation of new ideas, programs, and concepts. People orientated, support for team concept, effective management, administration, and program development. Facilitates people working cooperatively.
Education:
B.S., Economics and Business Administration. Education Minor, Wagner College, New York, New York, 1965
M. Ed., Community Leadership and Development (Planning and Community Organization) Springfield College, Springfield, Massachusetts, 1969
M.A., Counseling and Guidance, University of Rhode Island, Kingston, Rhode Island, 1972
Certified County Commissioner, 2012
Advanced Certified County Commissioner, Florida Association of Counties, 2014
Graduate Metropolitan Planning Organization Institute, 2015
Current Committees:
West Coast Inland Navigation District, 1st Alternate
Metropolitan Planning Organization
Airport Authority
Charlotte County Veterans Council

Historical Advisory Committee

Industrial Development Authority

Murdock Village Community Redevelopment Agency Advisory Committee

Beaches and Shores Advisory Committee
Marine Advisory Committee
Alternate member, Southwest Florida Regional Planning Council
Alternate member, Peace River/Manasota Regional Water Supply Authority
Alternate member, Southwest Florida Workforce Development Board
Alternate member, RESTORE/Gulf Consortium

Alternate member, Finance Committee

Alternate member, Value Adjustment Board

Alternate member, Affordable Housing Advisory Committee

Alternate member, Parkside Community Redevelopment Agency Advisory Committee
Professional Experience:
1988-2004 - President & CEO, SRD Inc., and SRD Realty, Warwick, Rhode Island
Owner of Real Estate Development and Housing Management Company. Complete responsibility for operation, staff development, marketing, sales, and management. Recognized by State Association of Realtors. Listed in "Who's Who"
1984-1988 - Director of Special Projects, Ferland Corporation, Pawtucket, Rhode Island
Responsible for property acquisition and development, program development, real estate assessment and review, public relations, and marketing consultation.
1975-1984 - Town Planner and Executive Director, Housing Authority, Town of East Greenwich, Rhode Island
Developed and directed first Community Development Program. Complete administrative responsibility for agency operation with a budget of over one million dollars. Instituted all Housing Authority programs. Established and managed Community's first Elderly Housing Facility. Responsibility for all staff development, training, and supervision
1975-1988 - Director, East Greenwich Adult Education Program, Greenwich, Rhode Island
Established and directed the East Greenwich Adult Education Program, and High School Equivalency Program (GED)
1973-1974 - Executive Director, Council of Human Services, Fall River, Massachusetts
Instituted first community-wide coordinative agency for health and human services in Greater Fall River area. Directed city-wide agency and implemented new programs.
1971-1973 - Consultant In Training, Program, Staff Development, and Evaluation, Curriculum Research and Development Center, University of Rhode Island, Kingston, Rhode Island
Consultant to over a dozen Rhode Island School Systems. Evaluated career development programs and trained faculty staff members. Directed state-wide drug education program. Instructed graduate courses in Social Issues in Urban Education. Educational Psychology and Inter-group Relations. Directed staff development and training for state-wide drug education program.
1969-1971 - Supervisor of Planning, Providence Model Cities, Providence, Rhode Island
Responsible for research and development of all social programs, including economic development, health, education, and job training. Established public relations, community development and staff training and evaluation components.
1968-1969 - Youth Director, Providence Central YMCA, Providence, Rhode Island
Certified YMCA Director. Responsible for entire Youth Program, Day Camp, and Pre-School Programs
1965-1968 - Youth Director, Ridgewood YMCA, Ridgewood, New Jersey
Complete responsibility for Youth Program, including club program with 700 youngsters and 200 volunteers. High School program with 800 teens and an Outstanding Youth and Government Program. Received National Recognition as Youth Director.
Part-Time Positions:
Counselor, Director of Christian Education at three different Churches.
Consultant for Staff Development and Training, Instructor at Roger Williams University, University of Rhode Island, and Rhode Island College.
Instructor, Rhode Island Association of Realtors Institute, and National Center of Housing Management.
Rhode Island Republican State Central Committee Candidate Training Director State of Rhode Island Drug Education Program
Military:
United States Coast Guard (1957-1963) – Honorable Discharge
Activities:
2012-Present Member, Metropolitan Planning Organization
2016-2017 Chairman, Metropolitan Planning Organization
2016-2017 Chairman, West Coast Inland Navigation District
2014, 2018, 2022 Reelected to Charlotte County Commission
2014-2017 Vietnam Wall Committee
2013-Present American Legion Post #110
2012-Present Cultural Center
2012-Present Punta Gorda Chamber of Commerce
2011, 2012 Elected Vice-Chair of Charlotte County Commission
2010-Present Charlotte County Chamber of Commerce
2010 Elected, Charlotte County Commission
2009-Present Curmudgeon Club
2009-Present Northwest Port Charlotte Community League
2007-Present Sarasota/Charlotte, Friendship Volunteer Center, Port Charlotte, Florida
2006-Present Franz Ross YMCA Annual Support Campaign, Port Charlotte, Florida
2005-Present Franz Ross YMCA Advisory Board, Port Charlotte, Florida
2005-Present Volunteer Port Charlotte Homeless Center, Port Charlotte, Florida
2005-Present Charlotte County Senior Games, Port Charlotte, Florida
2004-Present Usher, Greeter, Men's Bible Study, Murdock Baptist Church, Port Charlotte, Florida
1998-2004 Usher, Greeter, Men's Group Coordinator, Stony Lane Baptist Church, North Kingstown, Rhode Island
1991-1993 Board of Trustees, First Baptist Church, E. Greenwich, Rhode Island
1990 Endorsed Republican Candidate for Lieutenant Governor, Rhode Island
1984-1990 Member, Board of Directors, Alzheimer's Disease Association, Rhode Island
1988 Chairman, Board of Directors, Leadership Warwick Program, Rhode Island
1986 Reelected, Rhode Island State Senate
1986-1989 Member, Board of Directors, Warwick Museum, Rhode Island
1985-1991 Deacon, First Baptist Church, East Greenwich, Rhode Island
1985-1988 Member, Board of Directors, Leadership Warwick Program, Rhode Island
1984-1987 Member, Board of Directors, Kent County YMCA, Rhode Island
1982-1985 Chairman, Community Heart Fund Drive, Rhode Island
1985-1984 Elected Deputy Minority Leader, Rhode Island
1984 Graduate, Leadership Warwick Program, Rhode Island
1984 Reelected, Rhode Island State Senate
1983 Elected Senate Deputy Minority Leader, Rhode Island
1983 Elected Rhode Island State Senate
1982 Elected, Deputy Minority Leader, House of Representatives, Rhode Island
1982 Reelected, Rhode Island State Representatives
1980 Secretary, Joint Legislative Commission on Interns, Rhode Island
1980 Elected, Rhode Island State Representative
1978 Elected, East Greenwich Town Council, Rhode Island
1968 YMCA Youth Service Award, Rhode Island
Awards:
2014 Florida Weekly - Named Leader of Distinction
2014 (Florida Association of Counties) Advanced County Commissioner
2012 (Florida Association of Counties) Certified County Commissioner
2007-2009 Sarasota/Charlotte Friendship Volunteer Center, Florida
2006-Present Charlotte County Senior Games, Port Charlotte, Florida
2005-2009 YMCA Annual Support Campaign, Port Charlotte, Florida
2005-2009 Sarasota/Charlotte County Senior Games, Port Charlotte, Florida
1989-2004 Million Dollar Sales Award Kent County Board of Realtors, Rhode Island
1990-2000 Listed in "Who's Who in Rhode Island"
1982-1998 Listed in "Who's Who in American Society"
1982-1998 Listed in "Who's Who in the East"
1982-1994 Listed in "Who's Who in American Politics"
1997 Listed in "Who's Who in America"
1990 Listed in "100 Successful Rhode Islanders" 1990 Edition
1987 Rhode Island Humanitarian and Social Action Award
1986 Outstanding Rhode Island Adult Educator Award
1986 Alumni Achievement Award, Wagner College, Staten Island, New York
1978 Vietnam Era Veterans Association Service and Leadership Award
1968 YMCA Youth Service Award, New Jersey
Memberships:
Charlotte County Cultural Center, Port Charlotte, Flordia
Punta Gorda Chamber of Commerce
Charlotte County Chamber of Commerce
Murdock Baptist Church, Port Charlotte, Florida
National Association of Retired Persons (AARP), Port Charlotte, Florida
Charlotte County YMCA Board of Directors, Port Charlotte, Florida
American Legion, Rhode Island
American Institute of Planners, Rhode Island
Certified Housing Manager (CHM) Washington, D.C.
Adult Education Association, Rhode Island
Public Housing Manager (PHM) Washington, D.C.
Registered Apartment Manager (RAM), Rhode Island
East Greenwich Firemen Association, Rhode Island
Housing Directors Association, Rhode Island
Adult Education Directors Association, Rhode Island
Kent Washington County Board of Realtors, Rhode Island
Rhode Island Association of Realtors
Alumni Association, University of Rhode Island
Rhode Island Commodores
Alumni Association Wagner College, New York, N.Y.
Kentish Guards Militia, Rhode Island
East Greenwich Yacht Club, Rhode Island
League of Women Voters, Rhode Island
Alumni Association Springfield College, Massachusetts
Rhode Island Planning Association
East Greenwich Preservation Society, Rhode Island
Alumni Association, DeWitt Clinton High School, New York, New York
Animal Protection League, Rhode Island and Florida
Alumni Association, Leadership Rhode Island
Kent County YMCA, Former Youth Committee and Board Member, Rhode Island
Licensed Real Estate Broker – Rhode Island
Licensed General Contractor – Rhode Island
National Association of Realtors, Rhode Island
Retired Legislators Association, Rhode Island
Email Commissioner Stephen R. Deutsch at: StephenR.Deutsch@CharlotteCountyFL.gov or email his assistant: Assistant@CharlotteCountyFL.gov