Murdock Village CRA Public Purpose Statement
Murdock Village is envisioned to be a mixed use, integrated development which provides for the needs of current and future populations through creating a destination which provides:
Charlotte County and the surrounding southwest Florida area with a mix of attractions, housing and employment.
Distinct "neighborhoods" that serve as the basic building block of the community.
A variety of uses which provide for a vibrancy in the community including entertainment, retail, educational and open spaces.
An impression of economic stability and a sense of place, which adds to the livability of the area.
An area and identity that differs from the current (traditional) development patterns and opportunities experienced in Charlotte County and the surrounding municipalities.
An attractor which takes advantage of its location and regional assets including beaches, sports complex, and transportation resources.

For the long

‐

term viability of economic development and sustainable development practices which create distinct opportunities for future development.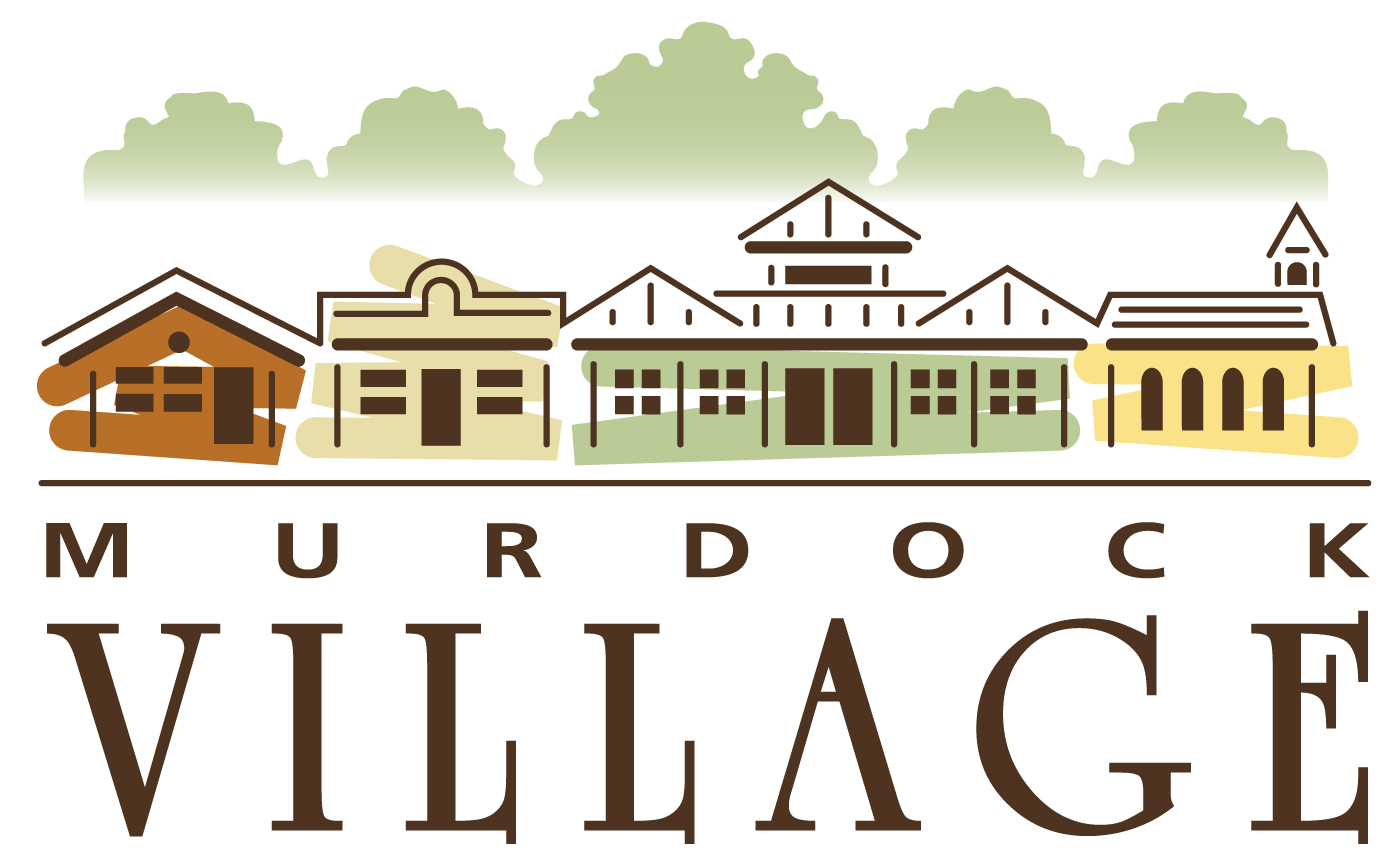 What's New
West Port Development:
On August 12, 2019 the Murdock Village CRA and the Charlotte County Board of County Commissioners completed the sale of 452 acres of property in the Murdock Village Community Redevelopment Area to Private Equity Group, LLC (PEG). The agreement put in motion a development that is projected to create up to 2,400 residential units, 200,000 square feet of retail area, along with commercial space and a 150-room hotel.

The agreement also commits the developer to making road and infrastructure improvements to Centennial Boulevard (formerly O'Donnell Boulevard), which will connect US-41 to State Road 776. The developer is also obligated to construct multiuse paths throughout the property, which will connect to Centennial Park (formerly North County Regional Park), and demolish and remove degraded roadways within the parcel.

Subsequent to the sale of property to Private Equity Group, Kolter Land Partners acquired a majority interest in the project. On March 25, 2021 the Charlotte County Commissioners joined Kolter Land and its partner builders for the dedication and ribbon-cutting for Centennial Boulevard in West Port. This event marked a milestone accomplishment for the development, as the newly dedicated roadway connects Highways US-41 and SR-776 though Murdock Village. From Centennial Boulevard, visitors and potential homebuyers can see new model home construction in progress, as well as landscaping, multi-use paths, and street lighting. Also click the following link to read the recent article from the Port Charlotte Sun.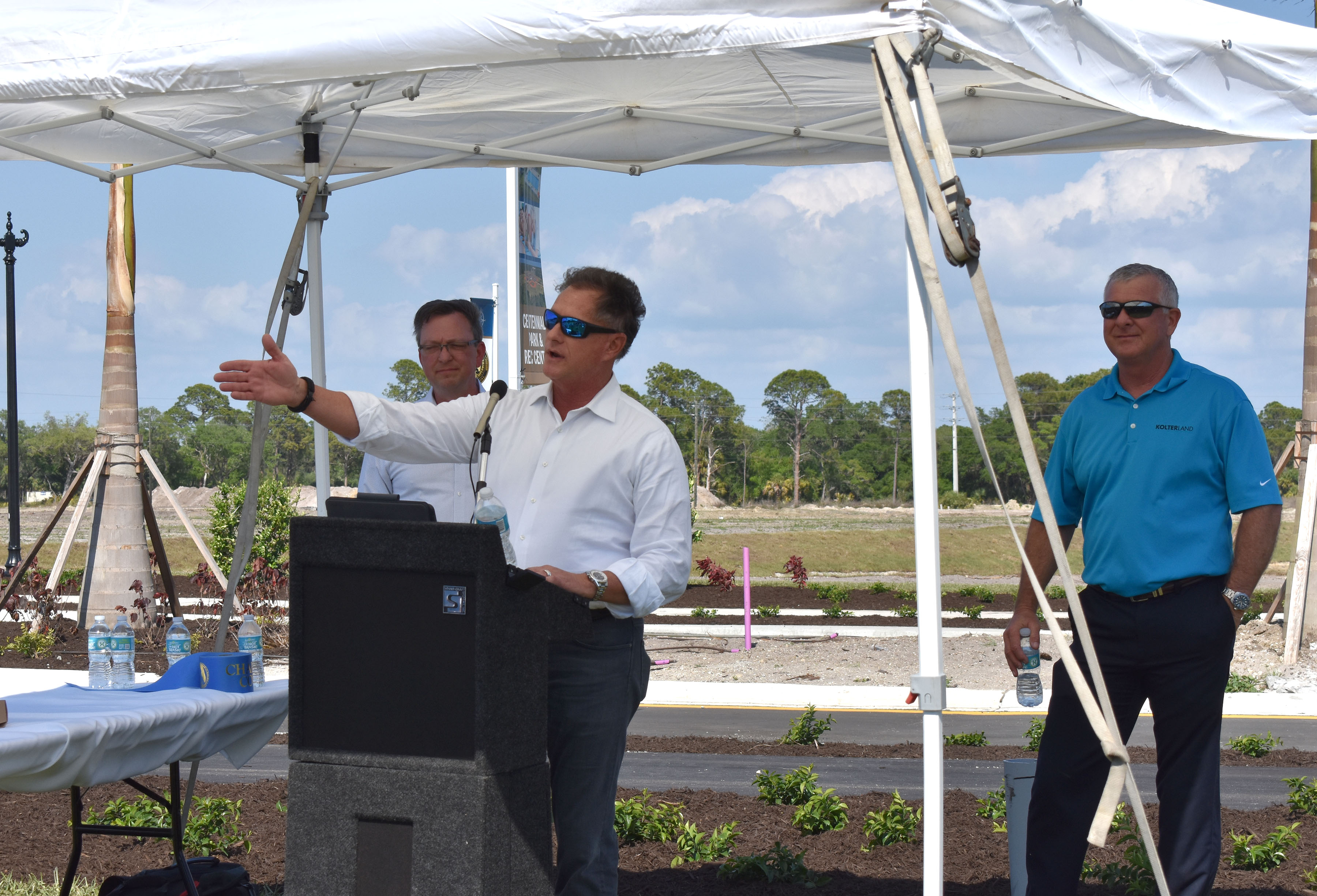 Studies conducted by the County's consultant and PEG projected nearly $92 million in annual economic impacts from jobs created and economic activity. Over a 20-year period, construction activity is projected to be $400 million and 400 permanent jobs will be created. Also during that period, the tax revenue to all County taxing districts is projected to be $151 million over 20 years.
On December 14, 2021, Kolter Land and the Murdock Village CRA agreed on the purchase and sale of approximately 156 acres of CRA-owned property within CRA to be an expansion of the West Port development. Plans for the future West Port Phase II development include approximately 500 single-family and 300 multi-family homes, a commercial development site of approximately 15 acres, and a portion of the development set aside for potential medical use in the future. As part of the sale, Kolter Land will be responsible for the buildout of the northern section of the Flamingo Boulevard and SR-776 intersection, vehicular connectivity to West Port Phase I, canal maintenance, and improvements and maintenance of additional roadways within Murdock Village.
For more details, click here to view the December 14, 2021 CRA/BCC Presentation.
Current project status: Entitlements and Site Plan Review
More News
On July 13, 2021 the Board of County Commissioners adopted the fourth amendment to the Murdock Village Community Redevelopment Plan. The amendment provides for increased flexibility for developers with an updated vision statement and an updated mixed-use development plan.
Public Amenities
Interactive Boundary Map:

Murdock Village CRA was established by the Charlotte County Board of County Commissioners by Resolution 2003-081 on May 27, 2003 by way of Florida Statute 163.356.
Administrative Information
Budget and Financial Information
Contact
Economic Development Office
Joshua Hudson, Redevelopment Manager
18501 Murdock Circle, Suite 302
Port Charlotte, Florida 33948
(941) 764-4943
Email: Joshua.Hudson@CharlotteCountyFL.gov
Registered Agent:
Hector Flores, Executive Director of Murdock Village CRA
18500 Murdock Circle
Port Charlotte, Florida 33948