There are four historical cemeteries in Charlotte County dating back, at least, to the 1880's which are maintained by Public Works. These historical sites are open to visitors daily from dawn to dusk.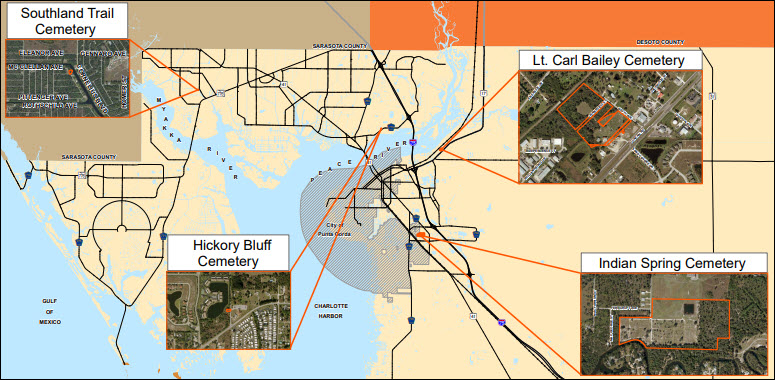 Purchase Space
The Indian Spring and Lieutenant Carl Bailey Cemeteries remain in full operation to this day and limited space is available for purchase. Interment Rights cost $950/space. For more information contact Public Works at 941.575.3600.
Adopt-A-Cemetery
If your group or organization would like to Adopt-A-Cemetery please contact Keep Charlotte Beautiful at 941.764.4390.