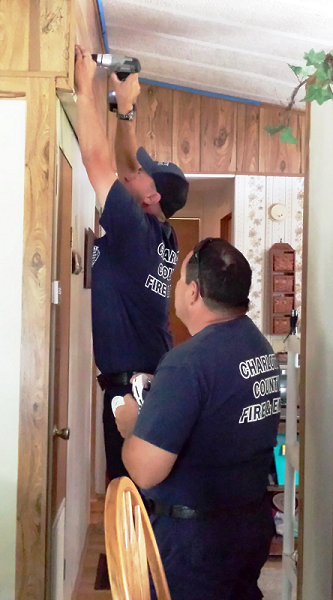 Smoke detectors are essential for every home. The average time to safely exit a home filling with smoke is two minutes. Smoke detectors will help alert you to the danger, providing a valuable early warning for you to get out of your home and call 911.
As a community service, Charlotte County Fire & EMS have a smoke detector program in which firefighters will assist residents with:
Check smoke detectors to identify if the detectors are in working order.
Replace 9-volt batteries in existing, in date, working smoke detectors.
Assist residents with the installation of a non-electric, ten-year battery operated detectors, provided by the resident.
Educate residents on the proper care of smoke detectors and provide fire safety and fire extinguisher information.
To schedule a smoke detector appointment
email
or call Todd Dunn at 941-833-5610 and provide:
Name
Address
Phone number
Number of smoke detectors in the home